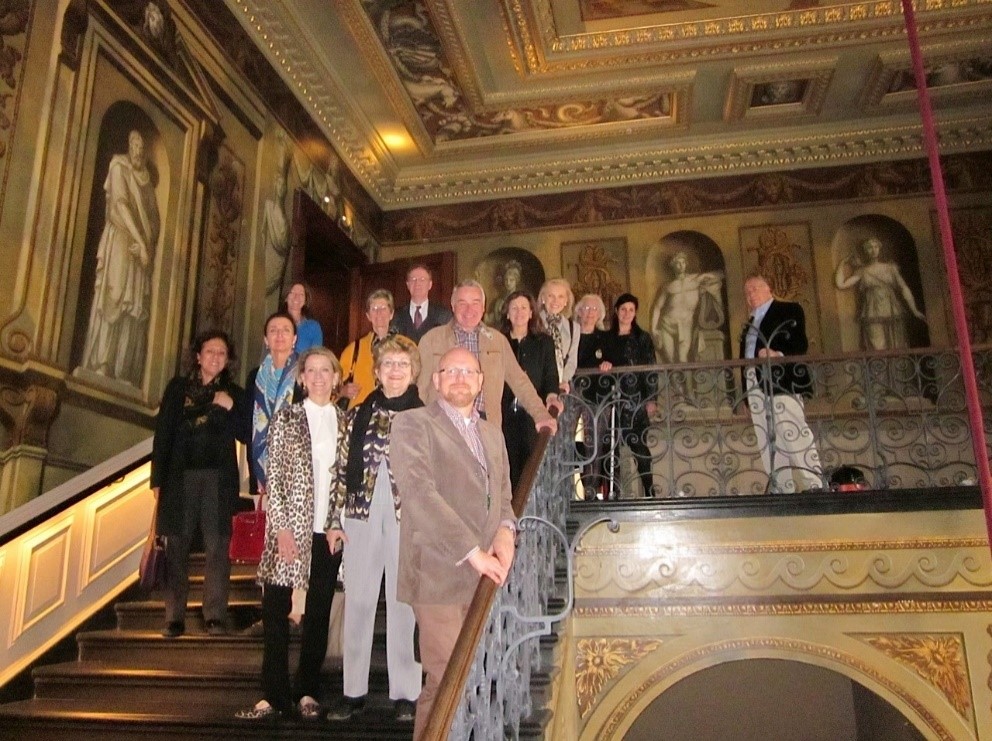 Event
V&AAF visit London and Paris
In the spring of 2014, the V&AAF enjoyed a series of visits to exhibitions, studios and private collections in and around London. Highlights of the trip included a curator led tour of William Kent: Designing Georgian Britain at the V&A, followed by a private visit to the William Kent rooms at Kensington Palace.
The group also enjoyed a behind-the-scenes visit to the V&A's Clothworkers' Center where they joined Edwina Ehrman, Curator of Textiles and Fashion, to preview objects from upcoming V&A exhibitions, including the recently opened Wedding Dresses 1775-2014.
Jana Scholze, Curator of Contemporary Furniture and Product Design, accompanied the group to the New Art Center in Wiltshire to see an outstanding contemporary sculpture park on the estate of an early nineteenth century house.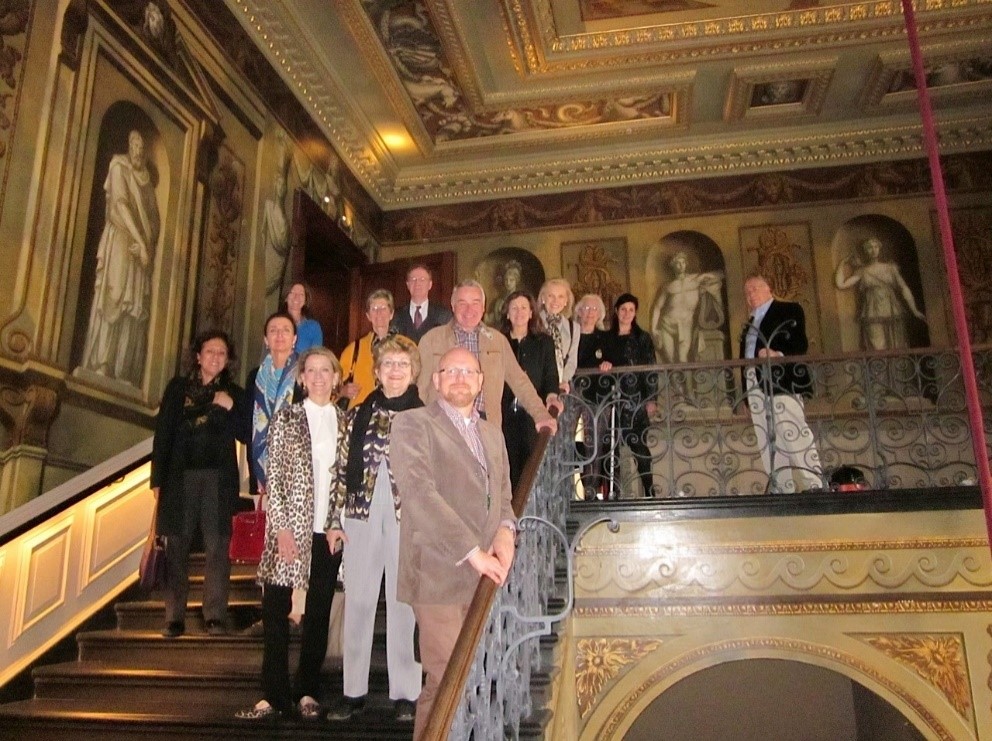 On the way back, the group visited the renowned Heatherwick Studio. Established by Thomas Heatherwick in 1994, the studio has produced a number of nationally significant projects for the UK including the award-winning UK Pavilion at the Shanghai World Expo 2010, the New Bus for London, and the Olympic Cauldron for the London 2012 Olympic Games. A number of new designs were also presented to the group including a revolutionary garden bridge across the Thames.
Another highlight of the week was the chance to see the studios of fashion designer Osman Yousefzada and to attend a private gala dinner at the V&A to celebrate the opening of its spring 2014 exhibition The Glamour of Italian Fashion 1945-2014.
Several members of the London trip also attended the subsequent Travel with the V&A trip to Paris. Highlights included a private tour of the palace opera house at Versailles and a visit to the Hermès Museum.
More Events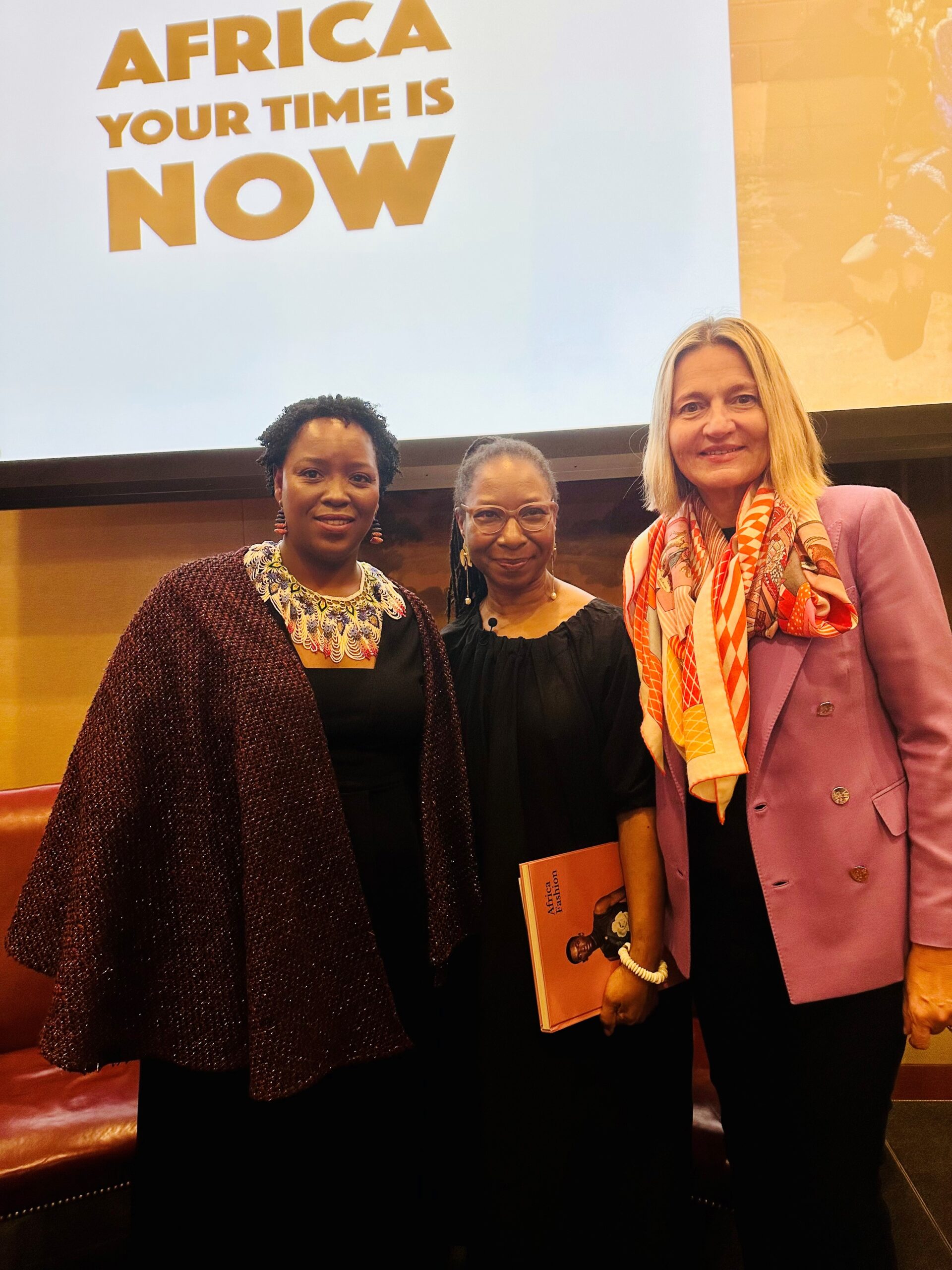 Dr Christine Checinska, Senior Curator of African and African Diaspora Fashion at the V&A, and Ernestine White-Mifetu, Sills Foundation Curator of African Art at the…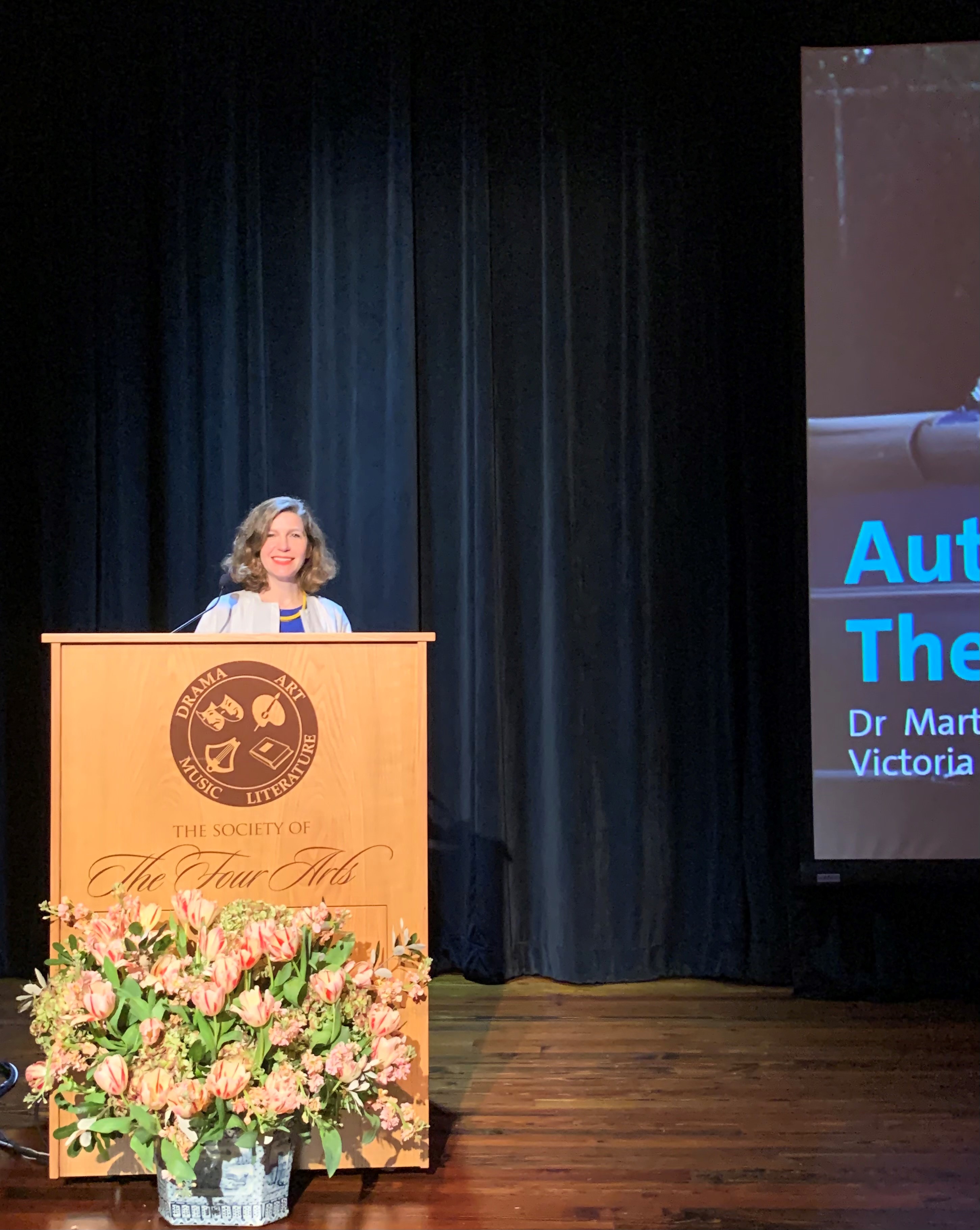 Marta Weiss, Senior Curator, Photography at the V&A, gave an interesting and illuminating talk on her book Autofocus: The Car in Photography.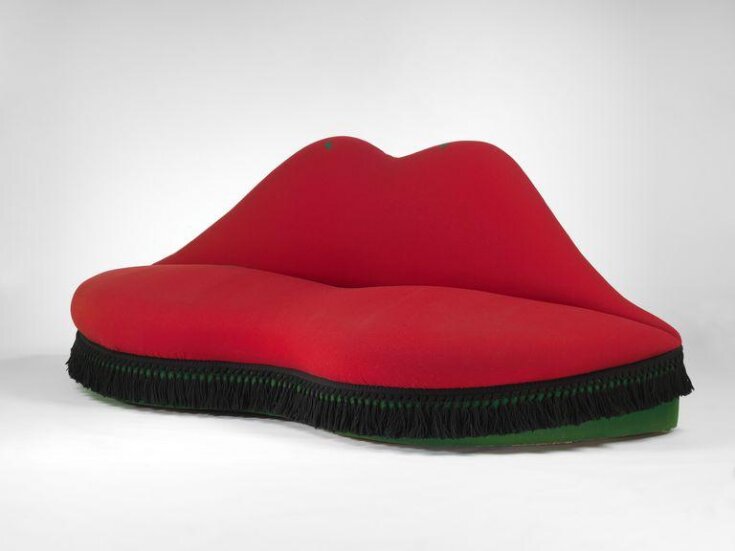 V&A Curators Corinna Gardner and Johanna Agerman Ross gave the V&AAF a virtual preview of the newly refurbished 20th and 21st century galleries, Design: 1900-Now.
Join & Support
The V&AAF relies on the generosity of its supporters. Find out more about the ways you can make a difference and engage with the V&A.