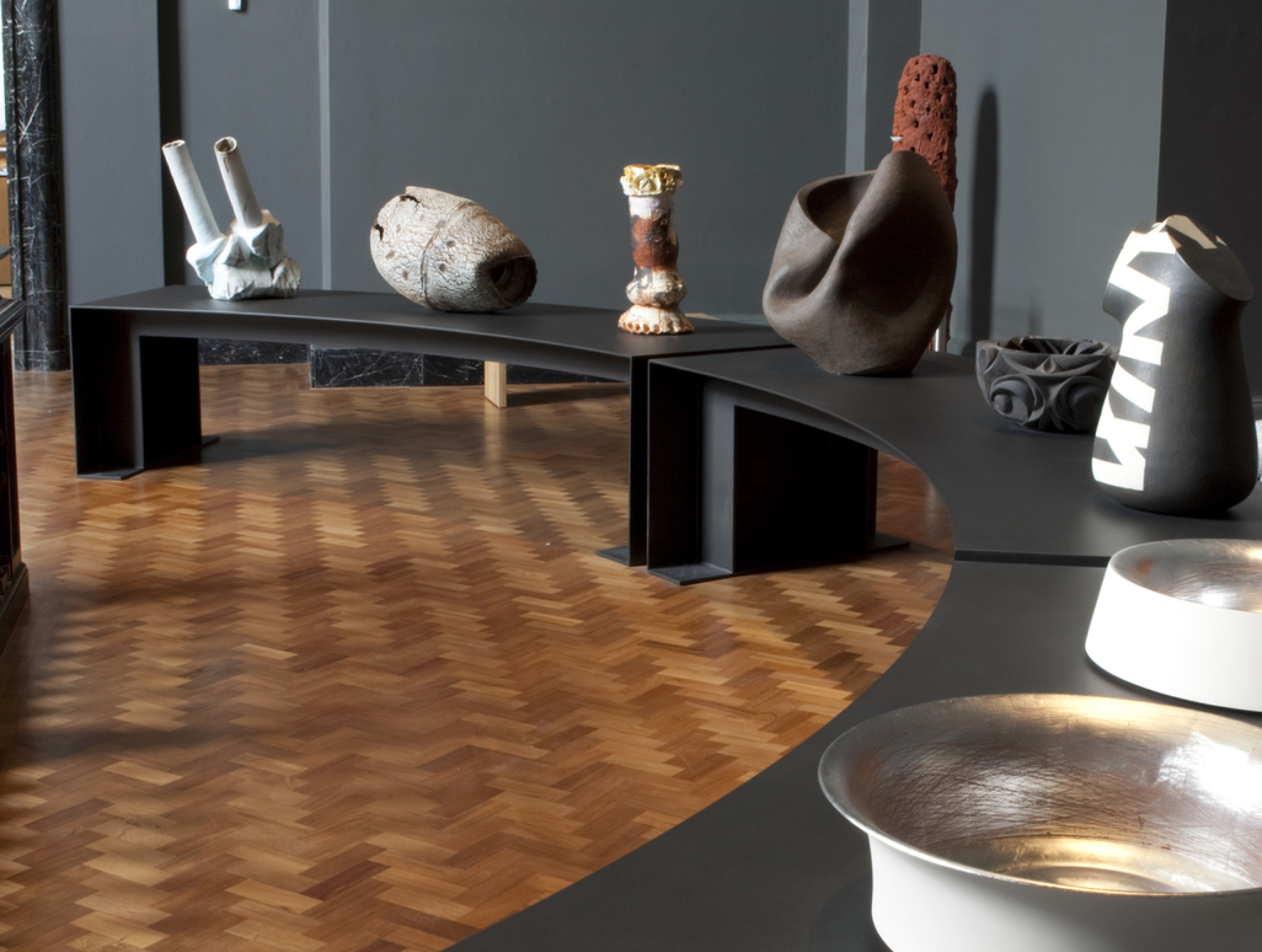 This privacy notice explains who we are and what to expect when V&A Americas Foundation collects your personal data.
Who we are
The V&A Americas Foundation (V&AAF) is an independent charitable organization that works to strengthen the international presence of the Victoria and Albert Museum, London, UK, and encourage the American public to engage with the world's leading museum of art and design.
The V&AAF is recognized by the US Internal Revenue Service as a tax-exempt entity described in section 501(c)(3) of the Internal Revenue Code.
The V&AAF is primarily involved in managing gifts from and stewarding donors. The V&A stores, manages and uses the personal data of members and donors on behalf of the V&AAF. This arrangement is reflected in a data sharing agreement. In this privacy notice, therefore, 'we' and 'us' refers to both the V&AAF and the V&A.
Why we collect your personal data
We collect and process a range of personal data in order to:
Understand the people who support us or who are likely to do so
Provide and deliver our services or information you have requested from us
Administer donations and our relationships with supporters including processing payments
Promote our charitable aims, including fundraising activities
Gather feedback
Manage activities related to visits and events
Fulfil and respond to requests from you, or made on your behalf
Communicate effectively with you including via newsletters, marketing and promotional messages or surveys providing information relating to offers, events, opportunities and new services, or new activities of the V&AAF and V&A
Ensure content from our websites is presented to you in the most effective manner for you and for your computer
Assess credit risk, fraud or brand damage risk
Provide an audit trail
Lawful bases for processing personal data
We believe it is in the V&AAF's legitimate interests, in pursuit of its mission to support the V&A, to aim to:
Increase support, donations, sponsorship and contributions from existing, former and new sources; and
Identify and assess new supporters, donors, sponsors and members.
To do this we undertake the following processing activities:
| Processing activity | Lawful Basis |
| --- | --- |
| Gift administration | Performance of a contract/legal obligation |
| Marketing emails (e.g. V&AAF newsletters) | Consent |
| Due diligence research | Legitimate interest; Legal obligation/reasons of substantial public interest |
| Research into potential donors | Legitimate interest |
| Tailored communications to existing, new and former donors | Legitimate interest |
| Organize and manage events in the US and UK | Legitimate interest; Explicit consent |
| Appointing third parties to assist with or supply to some of the above activities | Legitimate interest |
The V&A has conducted a legitimate interest assessment to ensure that the interests, rights and freedoms of individuals do not override and outweigh the V&AAF and V&A's legitimate interests and that their processing is lawful.
What personal data do we collect?
The data we collect about you is likely to fall into one of the following categories:
contact details (for example, name, telephone number, email)
demographic information (for example, date of birth or nationality)
your personal and professional connections and information relating to other members of your party and/or participants at any event
your credit card details or other details that may be required to process, for example, a money transfer for a donation
your preferences, interests and previous activities with the V&AAF, e.g. events attended, donations made
your views, opinions, questions and comments
details of any current and previous V&AAF memberships
records of your correspondence with us
details of your visits to any of our websites and the resources you access
data entered on our websites including non-submitted (or abandoned) data
We do not intentionally collect information on children under 18 years old without explicit consent from the parent or guardian. If you believe a person under 18 years old has provided us with their personal data or have any concerns regarding this aspect of our notice, please contact us at the details provided below.
Special categories of personal data
Special category personal data is defined in the UK General Data Protection Regulation. It refers to types of personal data that are considered more sensitive and therefore require more protection as their processing could create significant risks to individuals' rights. We may collect special category data that, for example, reveals your political or religious beliefs or concerns your health, such as dietary requirements, either directly from you (with your explicit consent) or where it is publicly available information.
This type of information is sometimes necessary to ensure you can enjoy V&AAF events and offers and in order for the V&AAF to undertake due diligence checks in order to accept support and donations.
How we collect personal data
We collect some personal data directly from you. This may be when you register for an event, request a newsletter or make other requests or queries, whether by e-mail, via our websites, on the telephone, or when you make a donation.
We may undertake research from trusted publicly available sources such as iWave and Guidestar regarding individuals who are known to be art and/or design enthusiasts and collectors, or who are known to have been involved with similar organizations, or who appear to have interests that align with the V&AAF's mission or are recognized philanthropists. We may also conduct research across publicly available social media and traditional media sources to find information that you have made available or that has been published about you.
Some information may be provided to us via third-party sources (i.e. from someone who is not part of the V&AAF). For example:
we are sometimes required to undertake checks on the sources of funds for large donations and other contributions from supporters, and this may include information obtained from third parties
we sometimes run events with other companies and organizations, and they may pass some personal information about participants to us
personal introductions
We recommend that you check the privacy notice and statements of any third parties that you provide information to, as we are not responsible for the way in which they use, share or make available your personal information.
Cookies
The V&AAF website does not use any cookies other than one that is strictly necessary to check whether your browser is set to allow cookies, which is deleted when you close your browser.
For information on cookies on the V&A website, please see the V&A's cookie policy.
How we manage your personal data
The information you provide to the V&AAF may be passed to the V&A for storage and management purposes. V&AAF members and donors are incorporated into the V&A's database of supporters. This enables the V&A to assist the V&AAF, for example by managing the guest list for events organized in the US by V&AAF, and to send the V&AAF e-newsletter on behalf of the V&AAF. The V&AAF website and the V&A's database are hosted in the UK. This privacy notice therefore covers both V&AAF and V&A activities relating to your personal data.
The V&AAF, or the V&A on its behalf, may share limited personal data with venues hosting V&AAF events. Details on information-sharing by the V&A can be found in the V&A privacy notice. We will never sell your data.
The information that we hold about you will be retained for operational and/or archival purposes as required, as documented in the V&A Development department's Record Retention Schedule and the V&AAF's Document Retention Policy. The V&A's retention schedule is available on request from [email protected] and the V&AAF's retention policy is available on request from [email protected].
Your rights
You have the right to request a copy of your personal information that we hold, to request its correction should it be outdated or inaccurate, and to request its erasure. You can withdraw your consent at any time, and request restriction of processing of your information in certain circumstances.
If you no longer wish to receive the V&AAF newsletter, you can unsubscribe by following the link in the email or contacting the Executive Director of the V&AAF at [email protected]. If you wish to object to the V&A in London processing your data, please email [email protected].
For more information on your rights, please refer to the main V&A privacy notice or contact [email protected].
Contacts
If you have any questions or concerns about how the V&AAF is managing your personal data, you wish to update your information on file, or you would like to exercise any of your rights as described above, please email [email protected].
Alternatively, you can contact the V&A directly by email at [email protected].
If you are concerned about the way your personal data has been handled, you can also contact the V&A's statutory Data Protection Officer at [email protected]. You have the right to make a complaint at any time to the Information Commissioner's Office (ICO), the UK's Data Protection Authority (www.ico.org.uk). Nevertheless, as per best practice we would appreciate the chance to deal with your concerns before you approach the ICO.
Changes to this privacy notice
This privacy notice was last updated on 24 October 2023.
We reserve the right to update this privacy notice at any time, and we will provide you with access to a new privacy notice when we make any substantial updates. We may also notify you in other ways from time to time about the processing of your personal data.