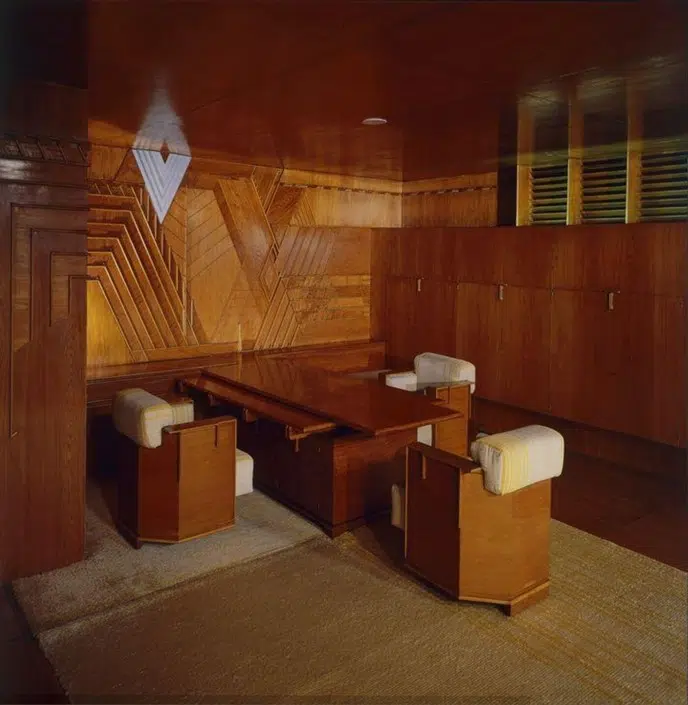 Acquisitions
The Kaufmann Office, Frank Lloyd Wright, 1935-37
We are delighted that members of the V&AAF were able to generously support the conservation and display of the Kaufmann Office (1935-37)
Designed by renowned American architect Frank Lloyd Wright, for his most distinguished patron, department store owner Edgar J. Kaufmann (1885-1955). One of the most important twentieth-century objects in the V&A's collections, it is unusual in that it retains all of its original woodwork, furniture, carpets and textiles.
As well as providing vital conservation work, this support will also enable the V&A to place the office on permanent public display in the V&A East Storehouse – a purpose-built home for the V&A's collection being created in Stratford, east London. The Storehouse will open-up the V&A collection as never before bringing constellations of ideas and objects together and sharing them with brand new audiences.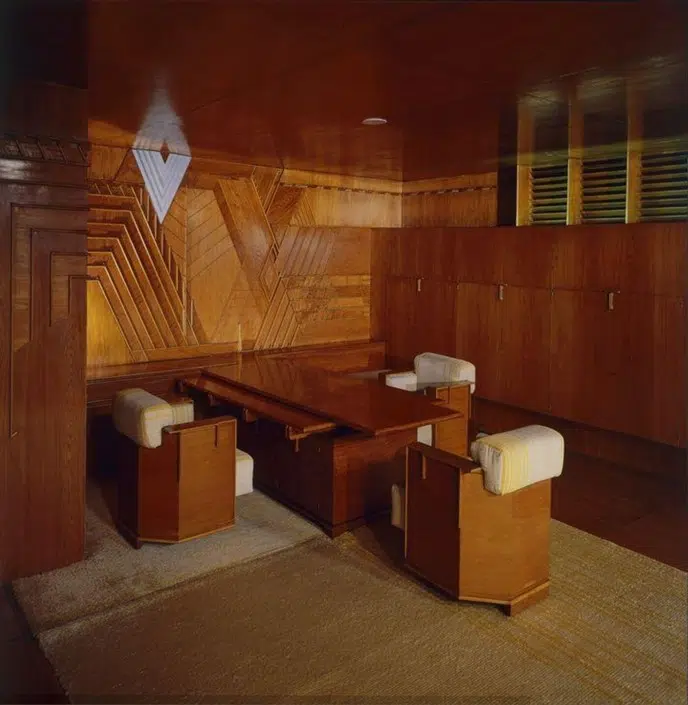 Join & Support
The V&AAF relies on the generosity of its supporters. Find out more about the ways you can make a difference and engage with the V&A.