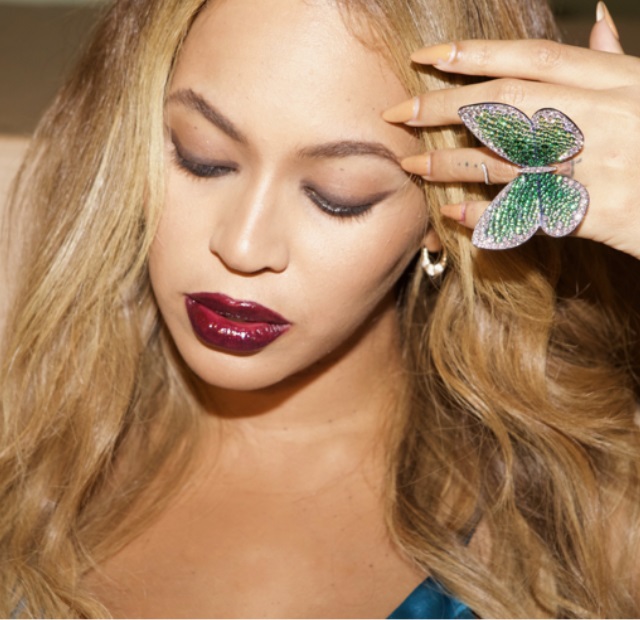 Supported Donations
Beyoncé gifts 'Papillon' ring to V&A
Beyoncé Knowles-Carter has gifted to the V&A a ring designed by London-based jeweller G (Glenn Spiro). The exquisite 'Papillon' ring, in the shape of a butterfly, is an excellent example of contemporary fine jewellery design. As the wearer moves their hand, an ingenious spring system creates a life-like 'flutter' of the wings, as if poised for flight. This movement allows the vivid green tsavorites and diamonds to sparkle intensely as they catch the light.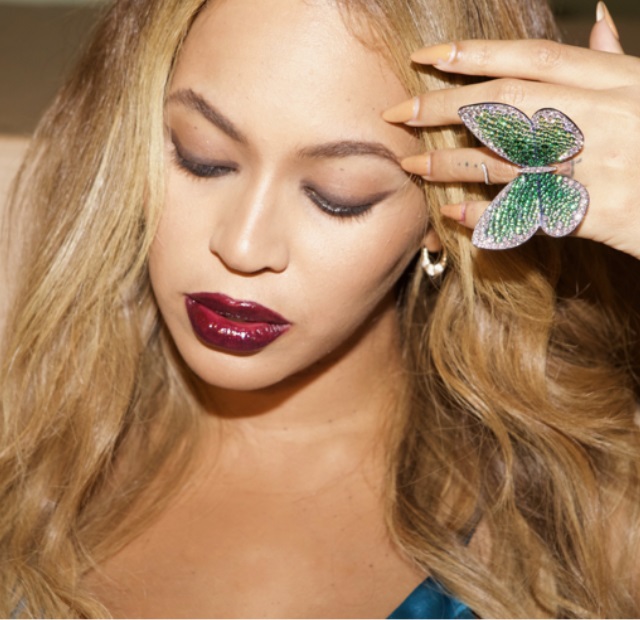 Designed in 2014, Beyoncé was originally given the ring by her husband, Jay-Z. It is one of a number of Spiro's pieces owned by the superstar couple.
Spiro has been fascinated by gemstones since the age of 15, when he worked as an apprentice for Cartier. Since launching his own brand, G, in 2014, Spiro has become known for his vibrant and technically brilliant designs.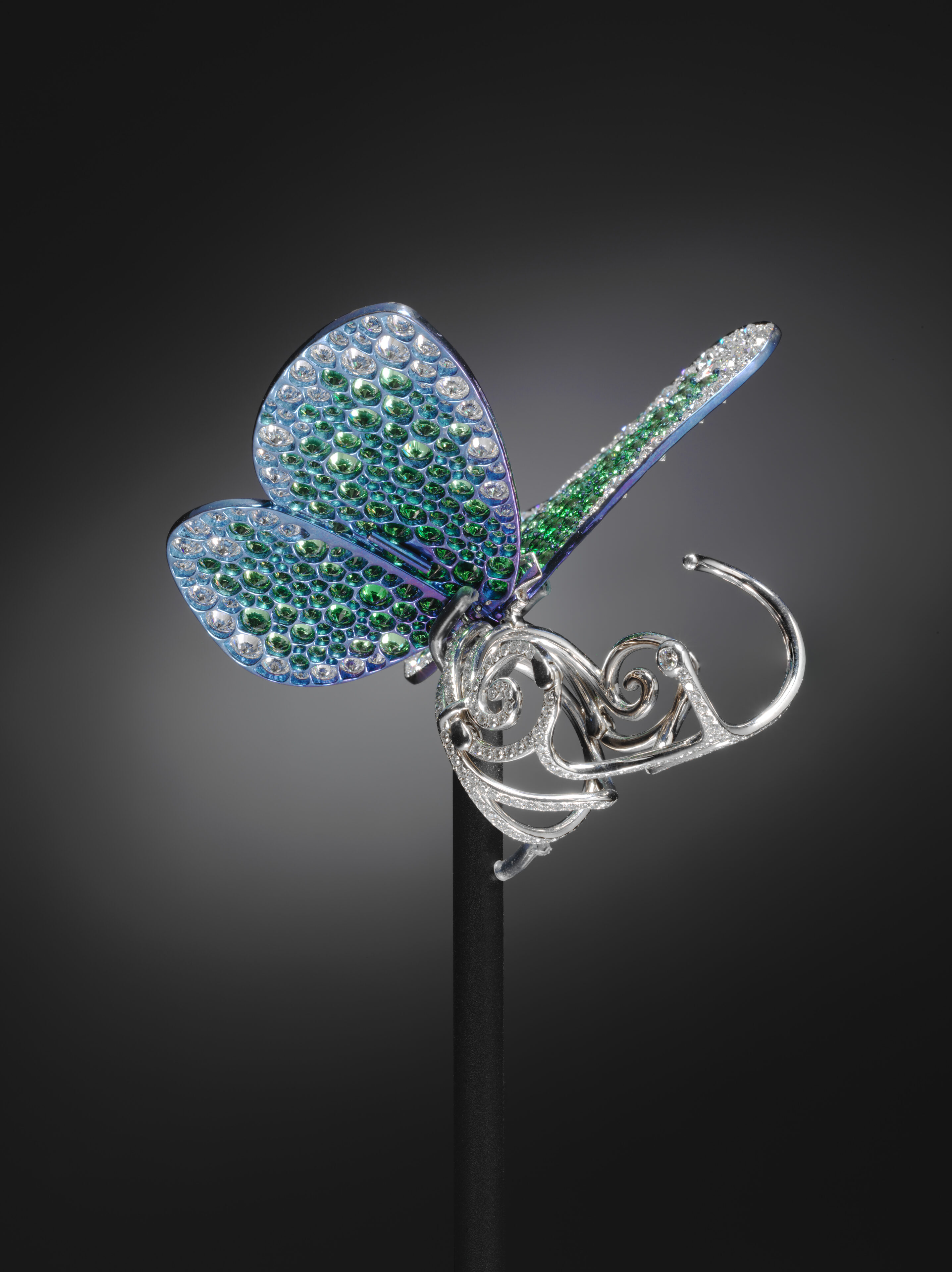 The ring can be seen on display in the Museum's William and Judith Bollinger Jewellery Gallery. It joins a prestigious collection of jewels associated with some of history's most notable women, including Elizabeth I, Catherine the Great and the Empress Josephine.
More Acquisitions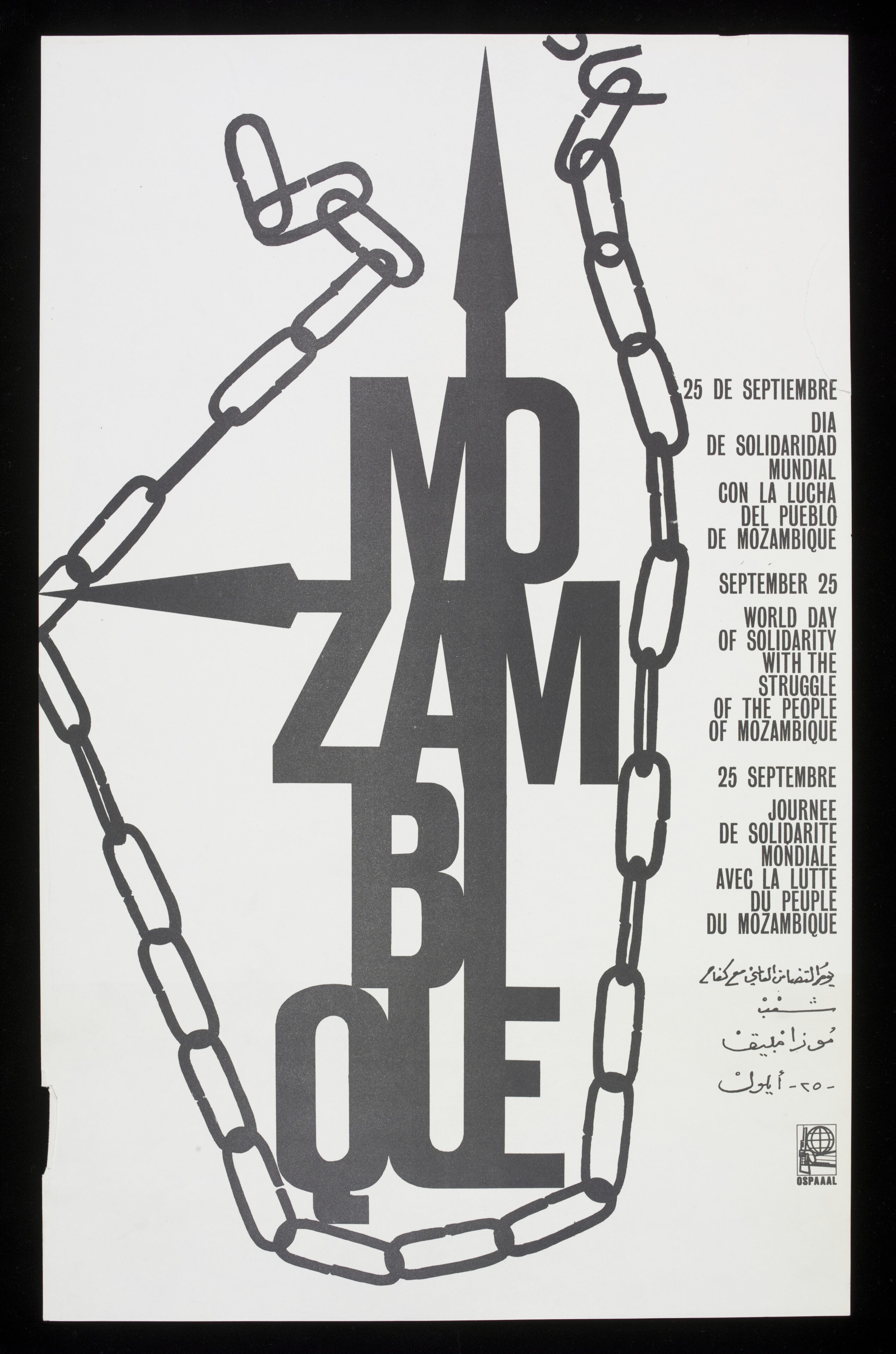 Acquisitions
The OSPAAAL posters in particular reveal the idealistic spirit at the core of the Cuban Revolution, intent on eradicating imperialism globally.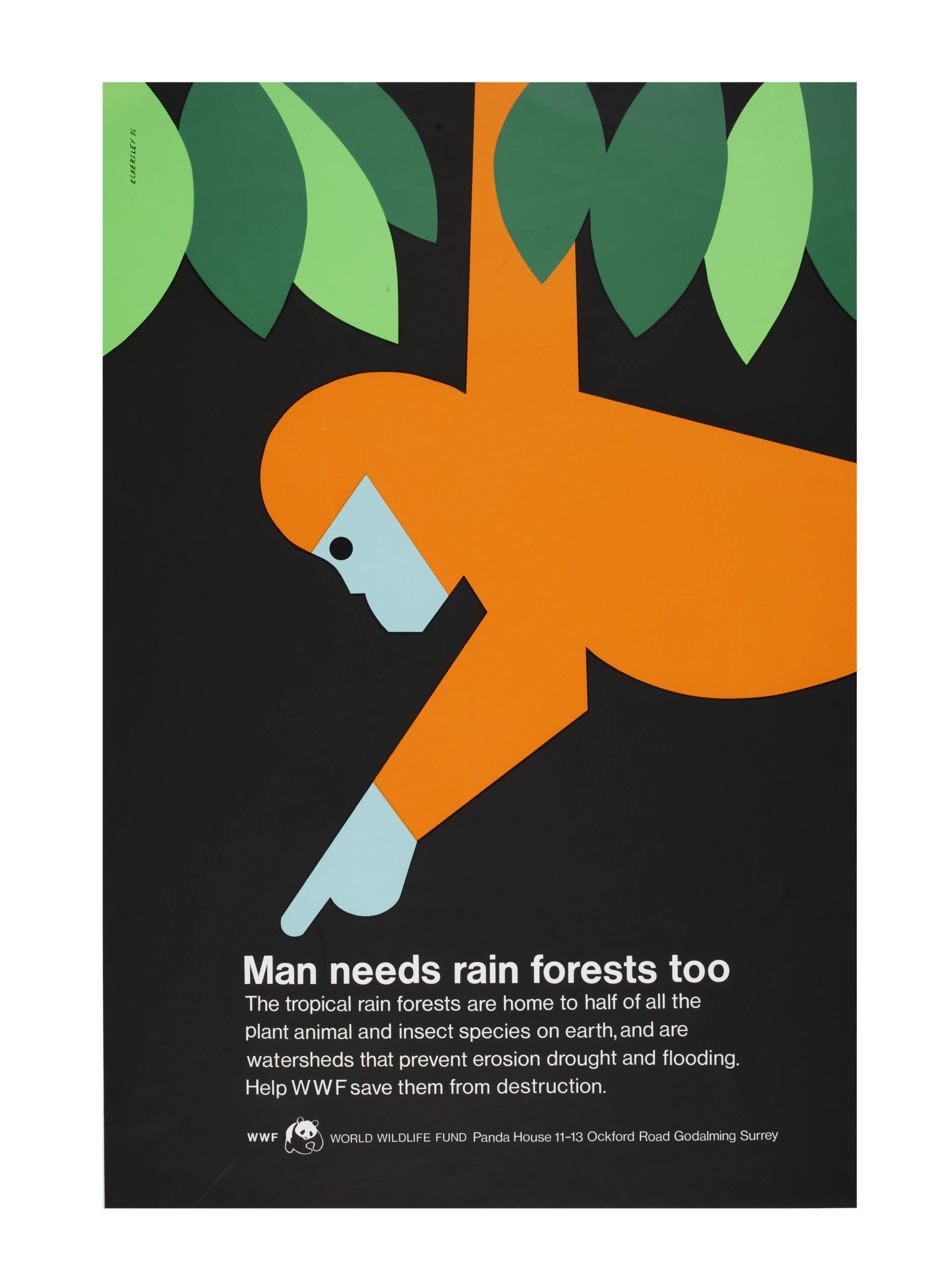 Acquisitions
This is a screen printed poster depicting a stylised monkey, with orange hair and a blue face and hands, against a black background.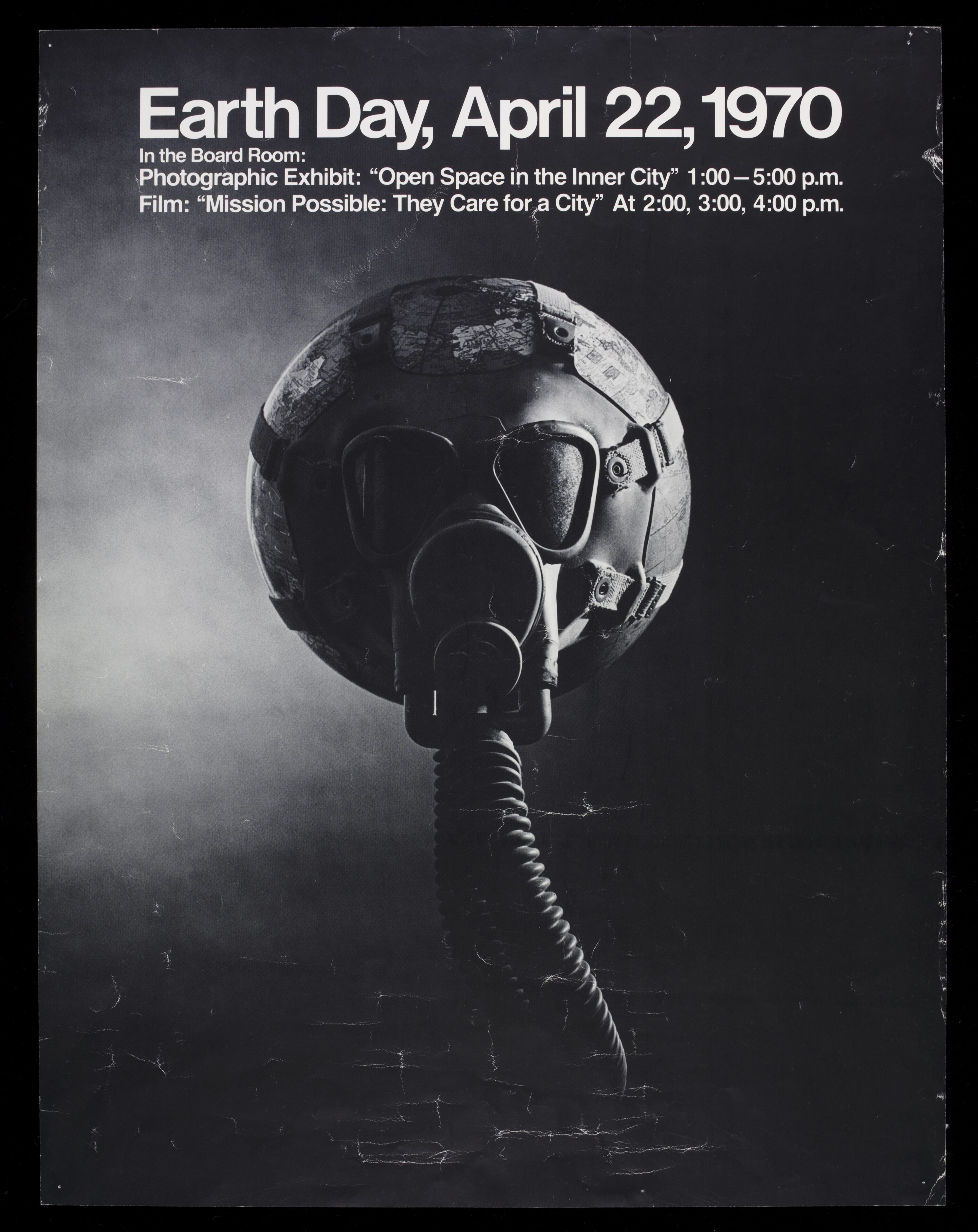 Acquisitions
The first Earth Day was held on 22 April 1970 with the aim of raising awareness of environmental issues.
Join & Support
The V&AAF relies on the generosity of its supporters. Find out more about the ways you can make a difference and engage with the V&A.