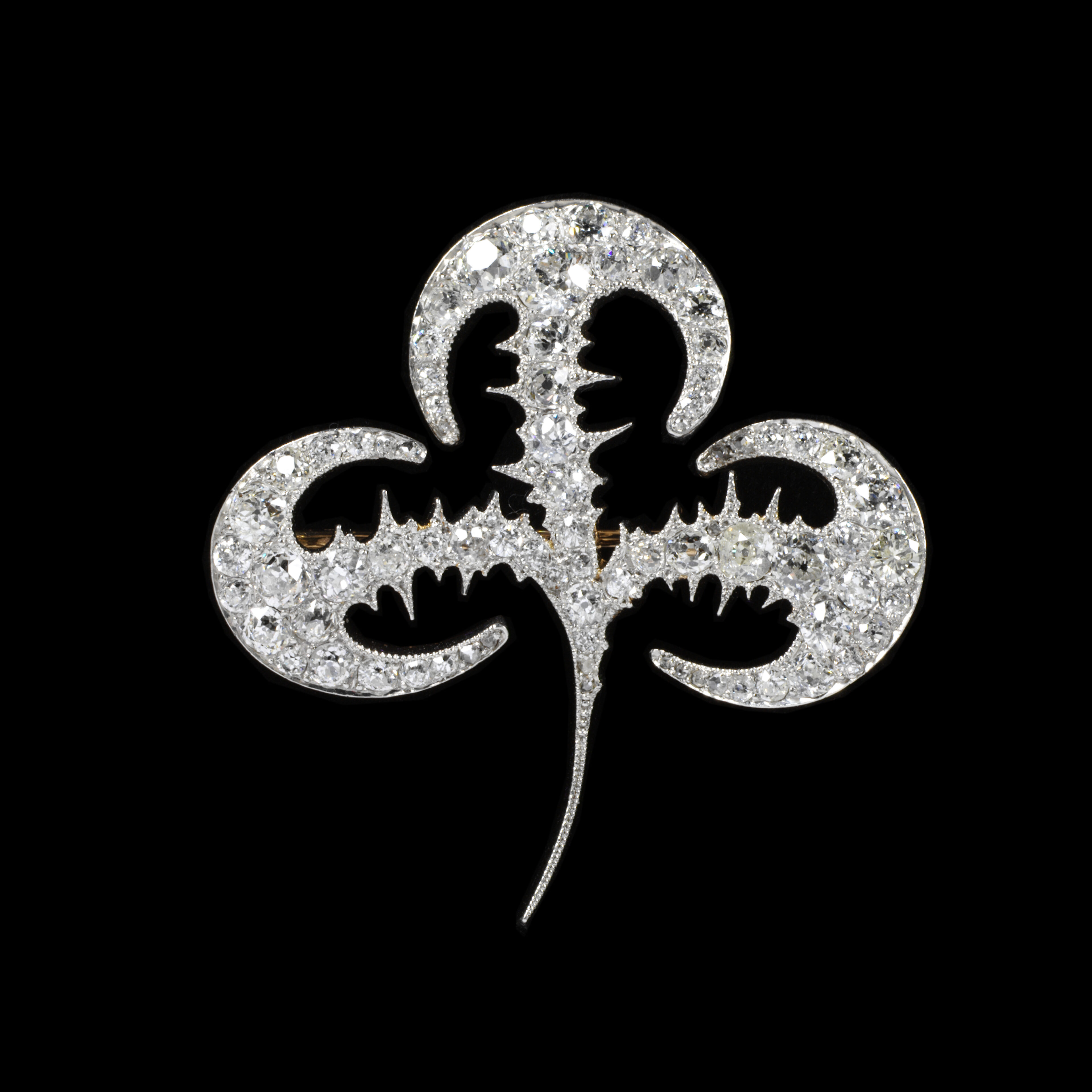 Supported Donations
Brooch designed by René Lalique for Tiffany & Co., c.1895
René Lalique was Art Nouveau's most important jeweller.
He developed a new stylistic language based on sinuous interpretations of natural forms, and championed non-precious materials such as enamel, glass and horn. The resulting pieces were both dramatic and ethereal, and had a profound influence on other jewellers who went on to work in the Art Nouveau style.
Made in about 1895, this diamond brooch shows Lalique's developing interest in stylised motifs from nature. However, it was designed for Tiffany & Co. and perhaps as a result is realised in conventional diamonds.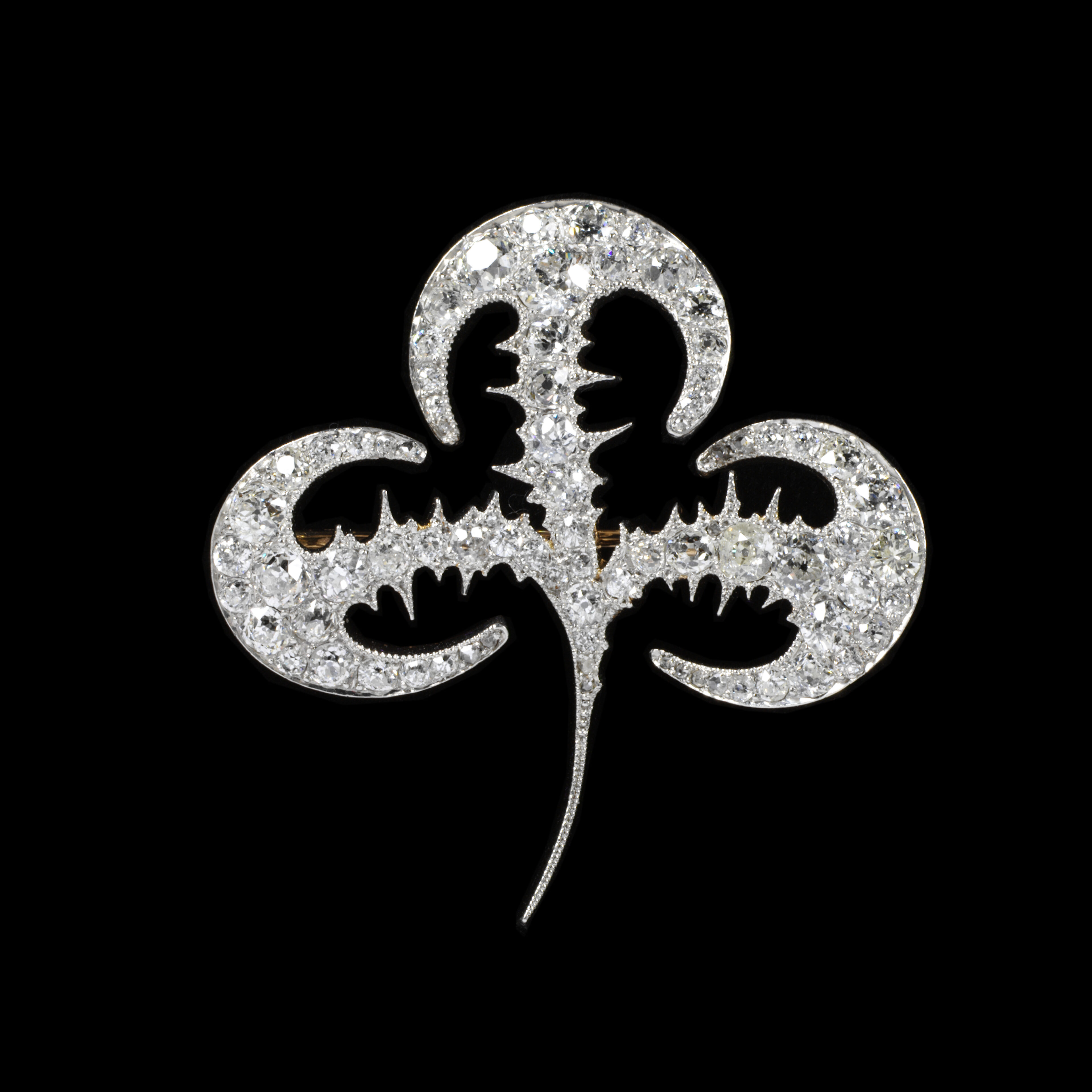 More Acquisitions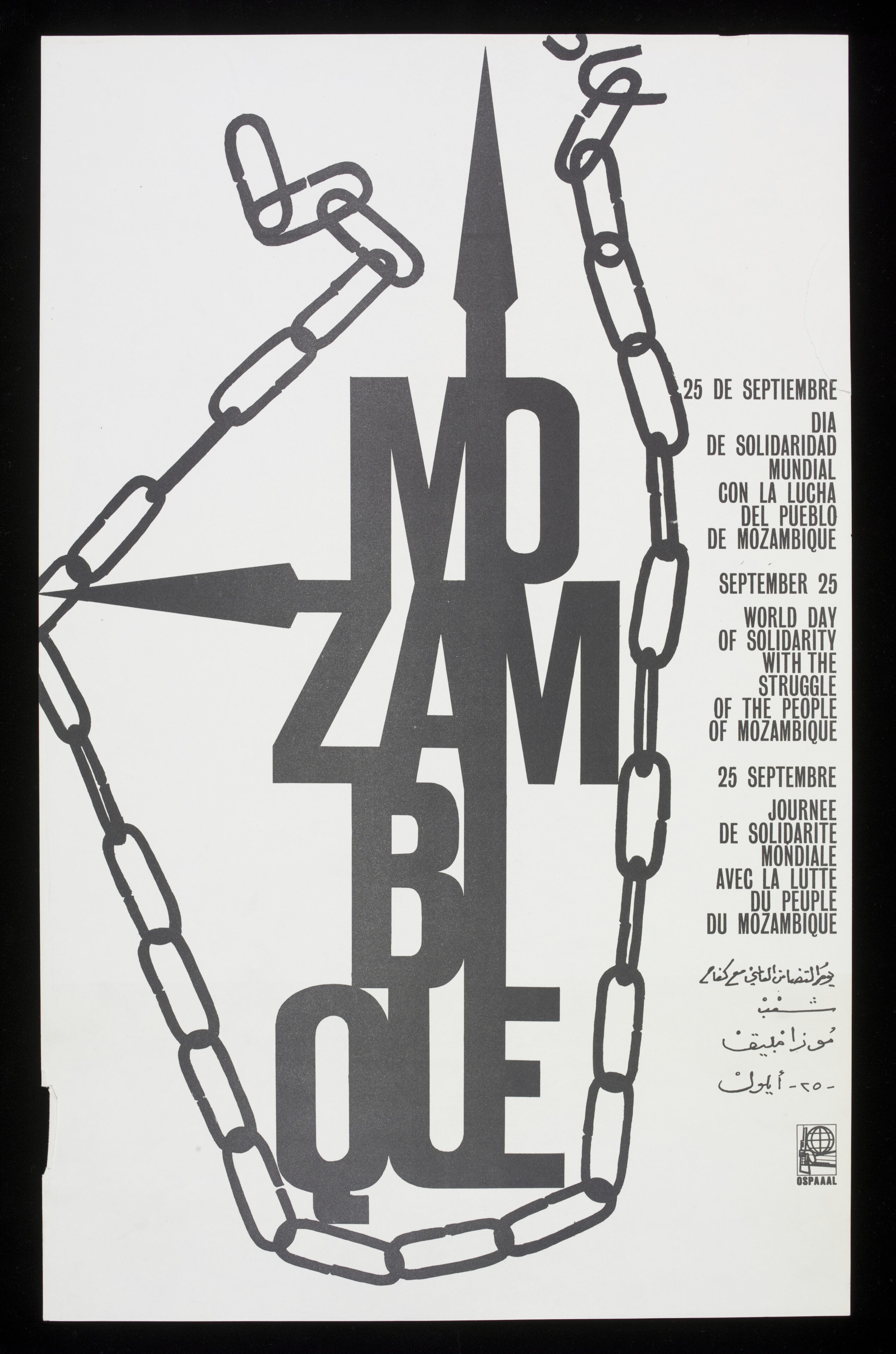 Acquisitions
The OSPAAAL posters in particular reveal the idealistic spirit at the core of the Cuban Revolution, intent on eradicating imperialism globally.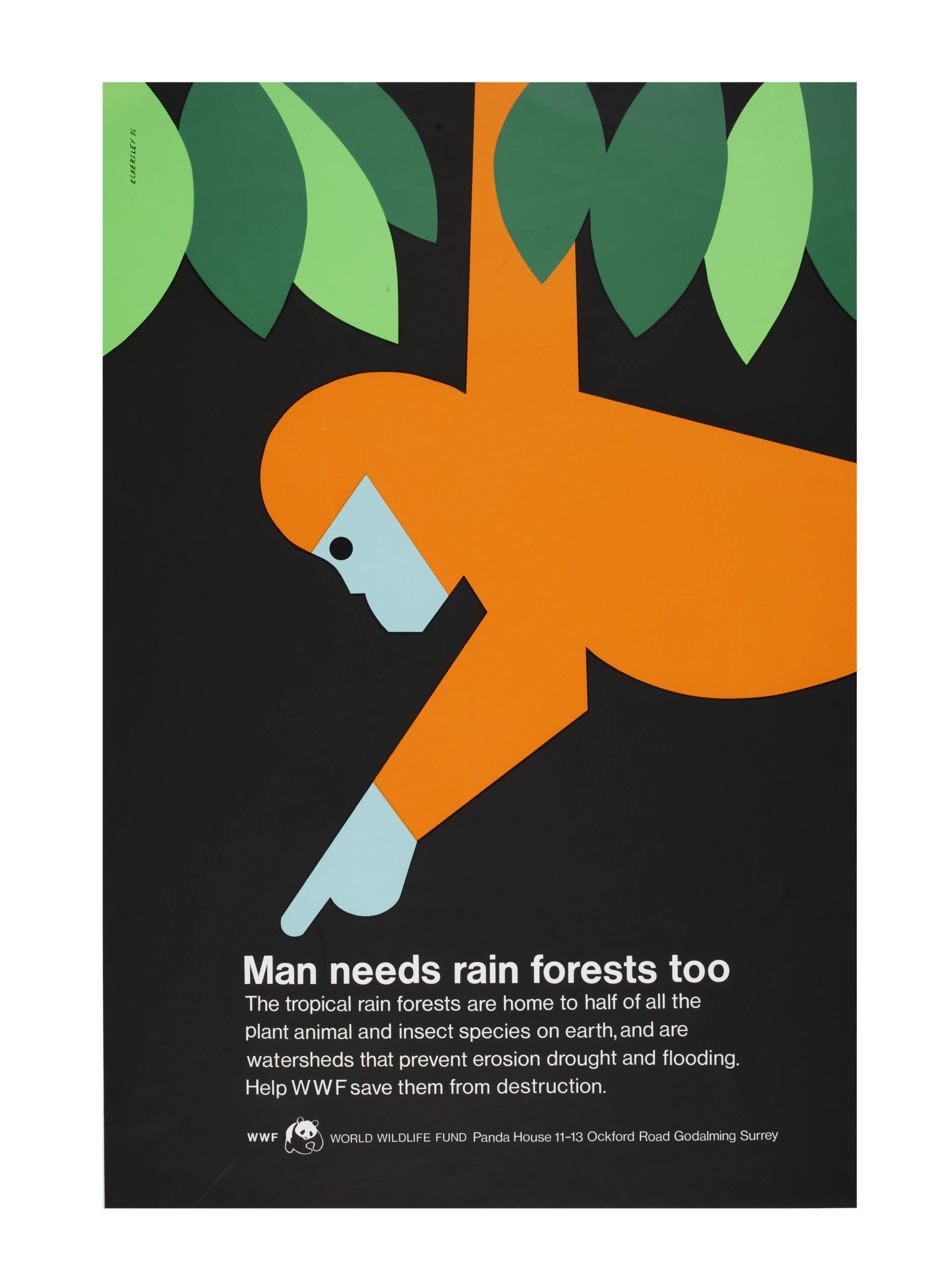 Acquisitions
This is a screen printed poster depicting a stylised monkey, with orange hair and a blue face and hands, against a black background.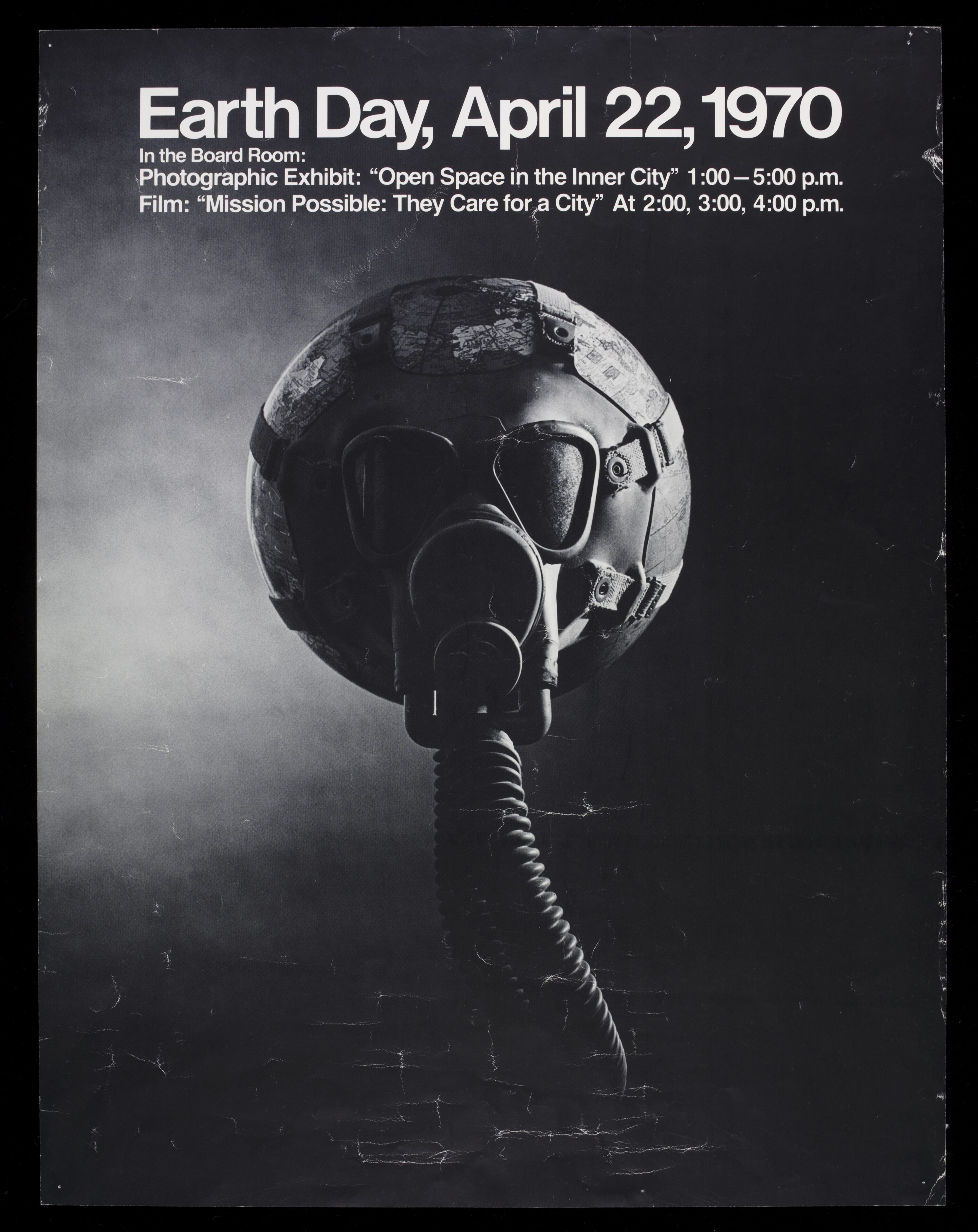 Acquisitions
The first Earth Day was held on 22 April 1970 with the aim of raising awareness of environmental issues.
Join & Support
The V&AAF relies on the generosity of its supporters. Find out more about the ways you can make a difference and engage with the V&A.