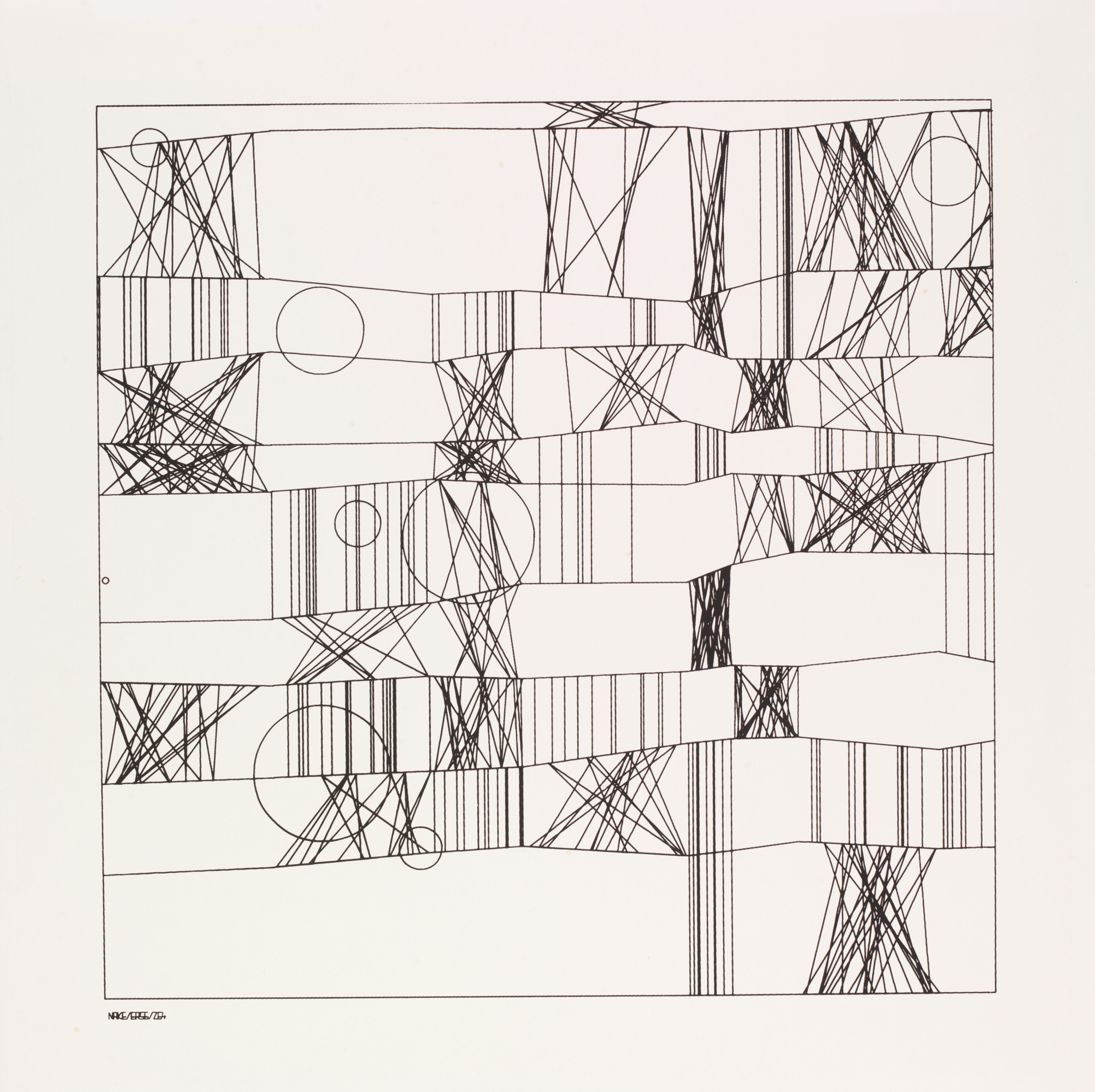 Supported Donations
Hommage à Paul Klee 13/9/65 Nr.2 by Frieder Nake, 1965
This screen print was created from a plotter drawing produced using a computer program written by the artist and mathematician Frieder Nake.
It is based on the 1929 Paul Klee painting, High Roads and Byroads. Nake took Klee's exploration of proportion and the relationship between the vertical and horizontal lines of the painting as the starting point for his algorithm. He then generated the drawing using a pen plotter, a mechanical device that holds a pen which is controlled by a computer programme. Nake was able to set the parameters of the drawing to dictate the horizontal and vertical framework. By deliberately writing random variables into the process, Nake also allowed the computer to make certain choices within a given number of options.
At this time, computers would have had no screen on which the image could be visualised. Nake underpinned the foundations of his image making with mathematical logic.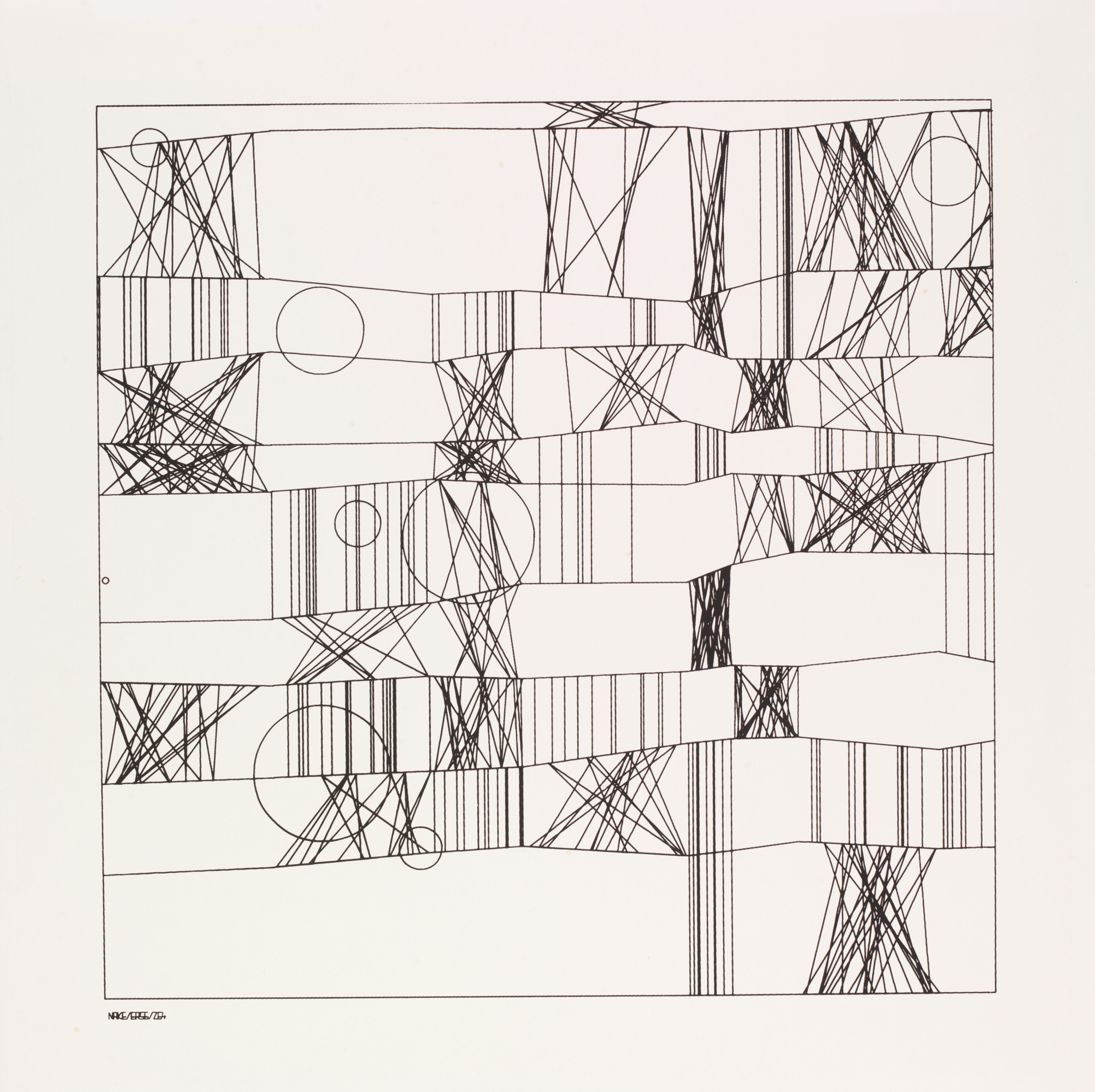 More Acquisitions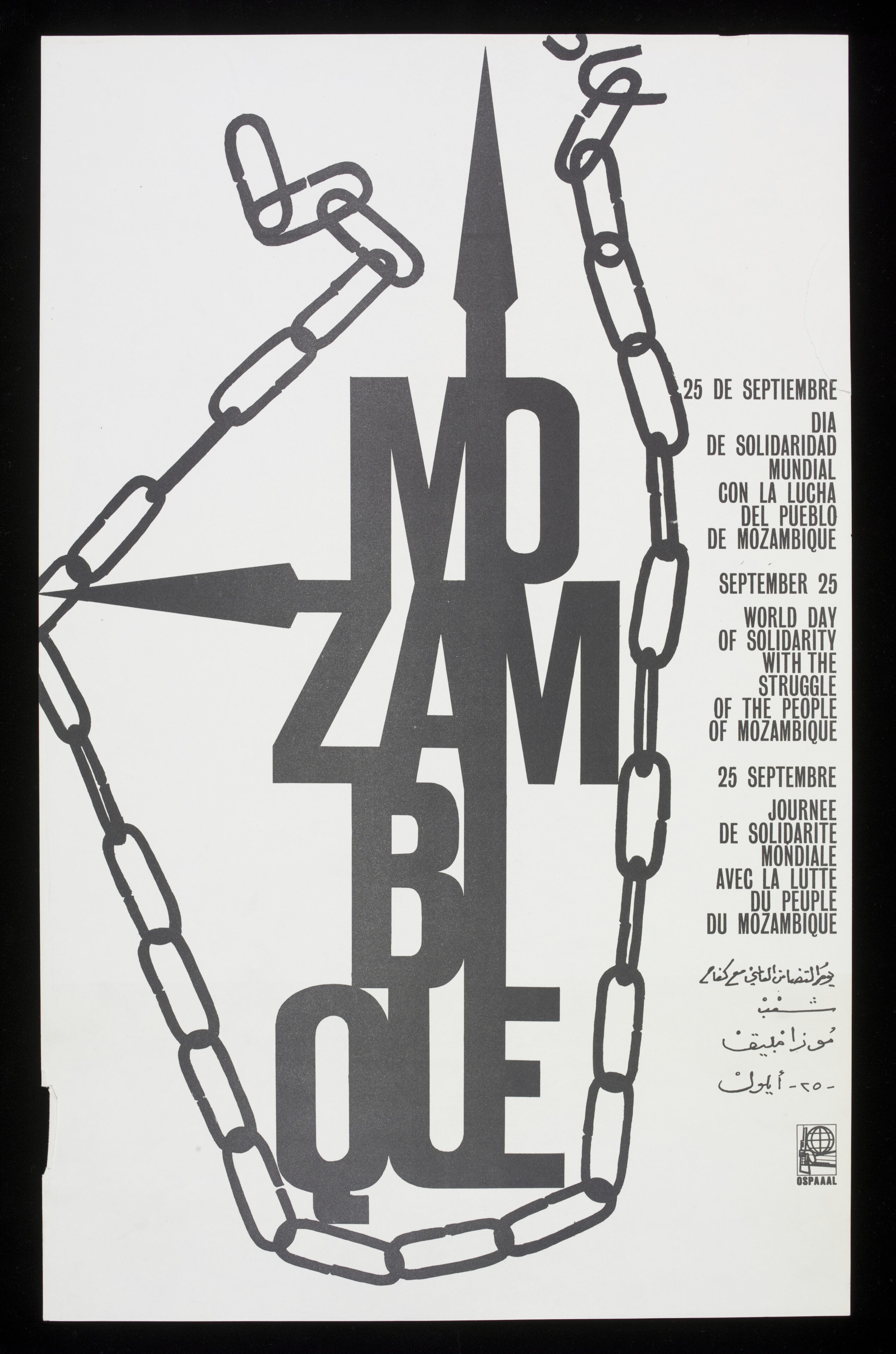 Acquisitions
The OSPAAAL posters in particular reveal the idealistic spirit at the core of the Cuban Revolution, intent on eradicating imperialism globally.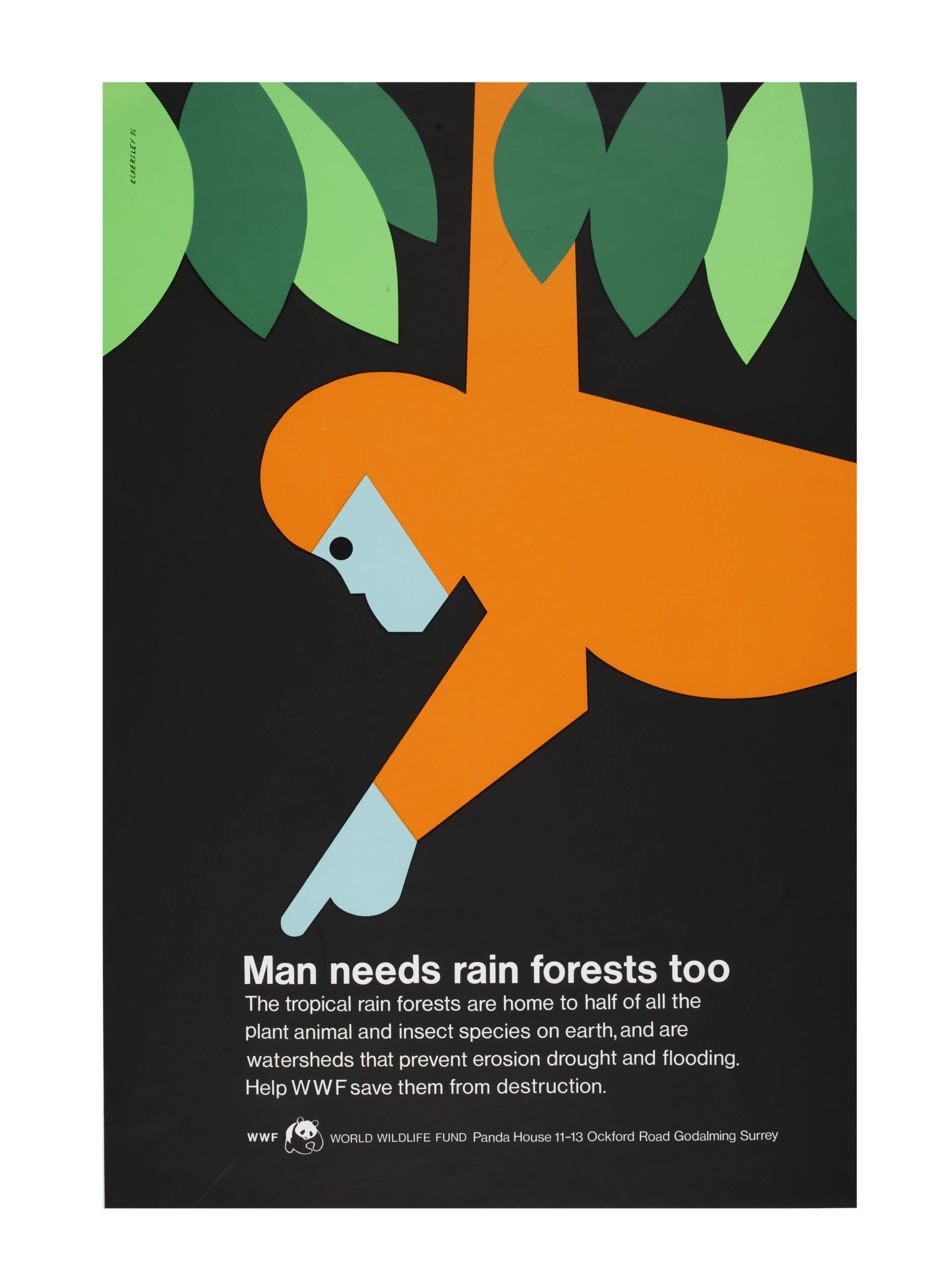 Acquisitions
This is a screen printed poster depicting a stylised monkey, with orange hair and a blue face and hands, against a black background.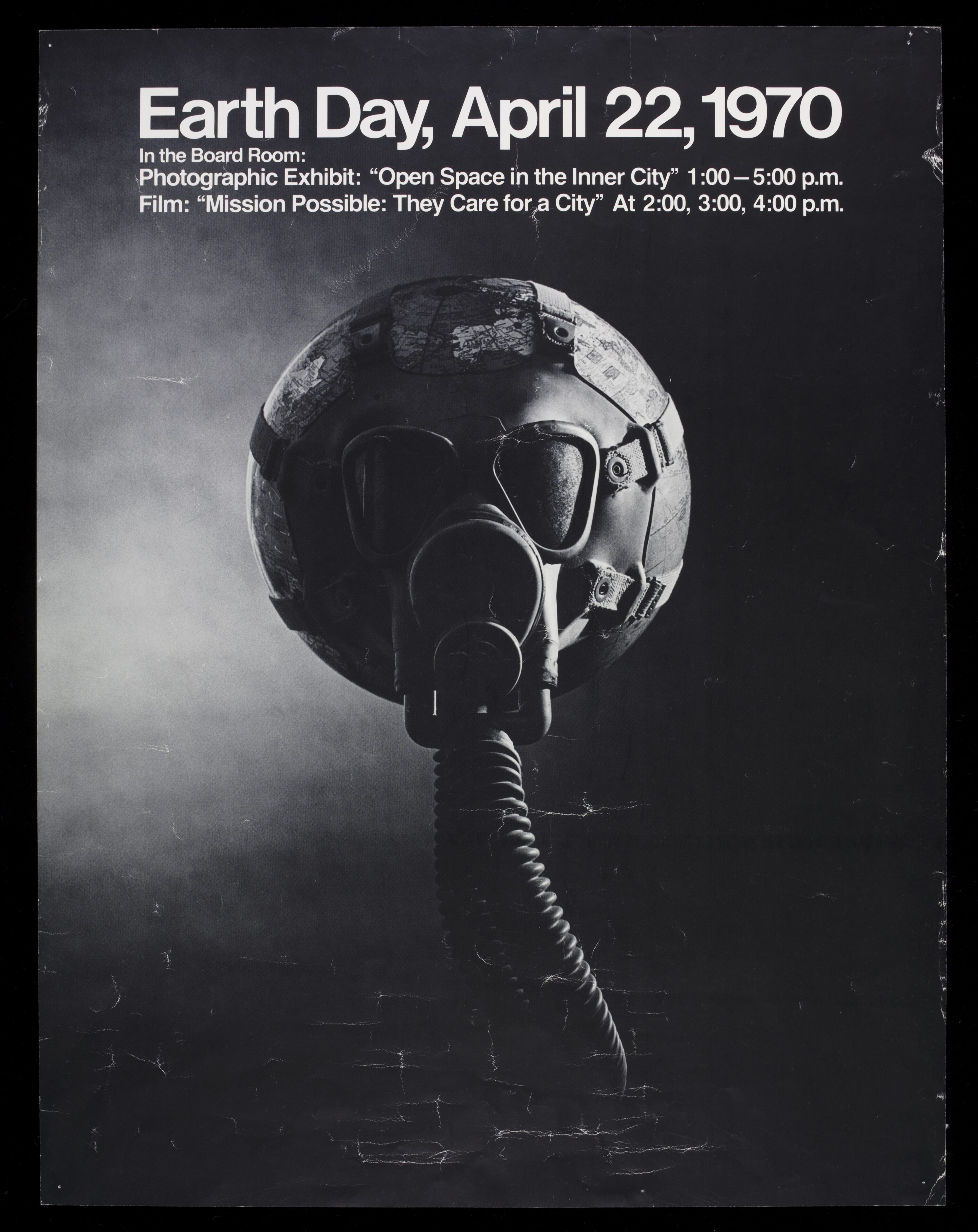 Acquisitions
The first Earth Day was held on 22 April 1970 with the aim of raising awareness of environmental issues.
Join & Support
The V&AAF relies on the generosity of its supporters. Find out more about the ways you can make a difference and engage with the V&A.