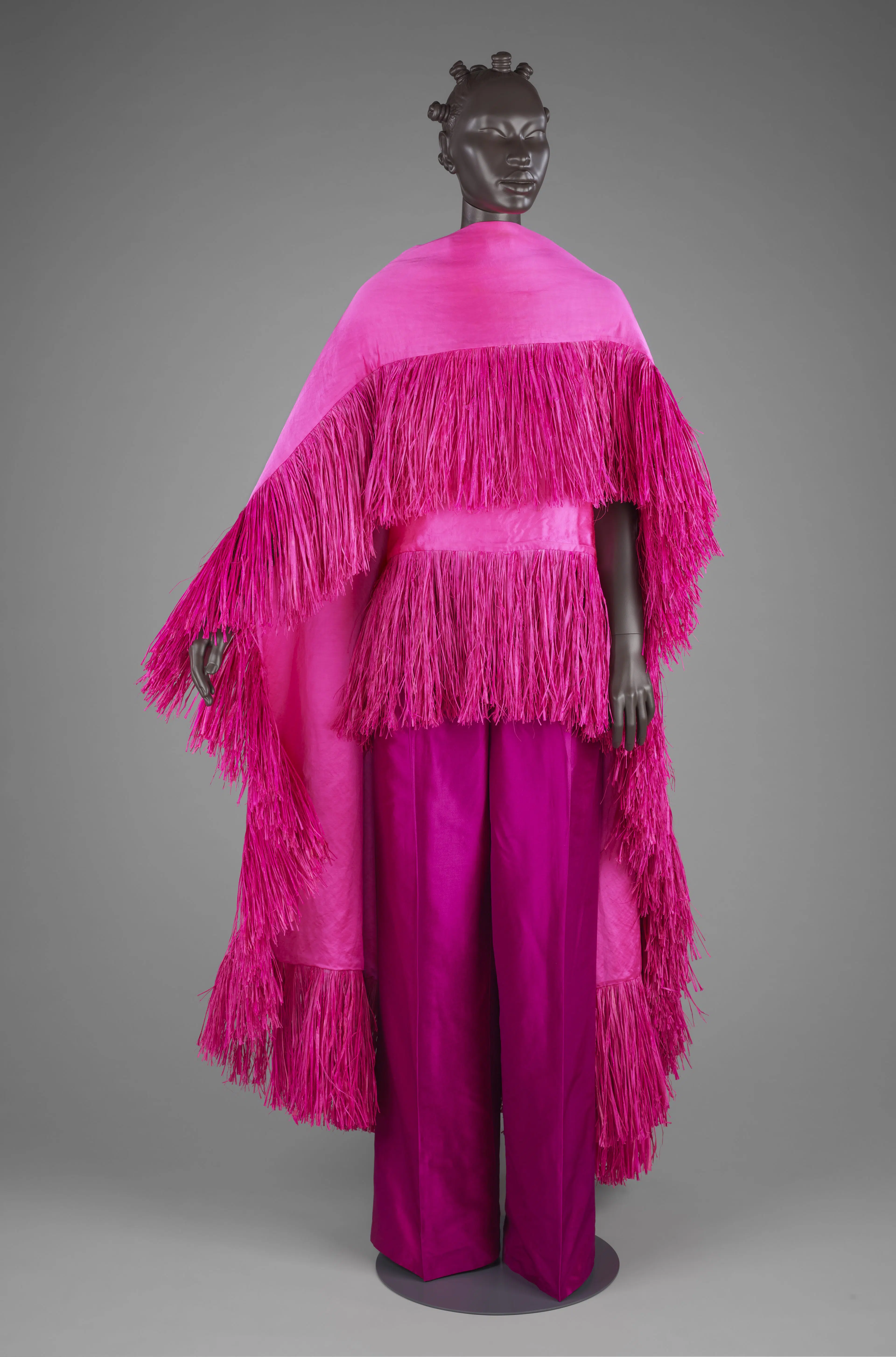 Supported Donations
Mbeuk Idourrou, by Imane Ayissi, Ensemble, 2019 (designed and made)
This ensemble is part of Cameroonian designer Imane Ayissi's Mbeuk Idourrou collection. Mbeuk Idourrou translates to 'he or she who wears a garment that is impressive'. The saying references the idea that clothes reflect not only the social status of the wearer, but also the success of their community. With this collection, Ayissi explored the role of volume in creating presence, taking inspiration from the Senegalese grand boubou and the Japanese kimono.
This ensemble comprises palazzo trousers and cape in fuschia satin, and the cape and top are fringed with dyed pink raffia from Madagascar. The bold colour and large volume of the cape speak to the theme of the collection.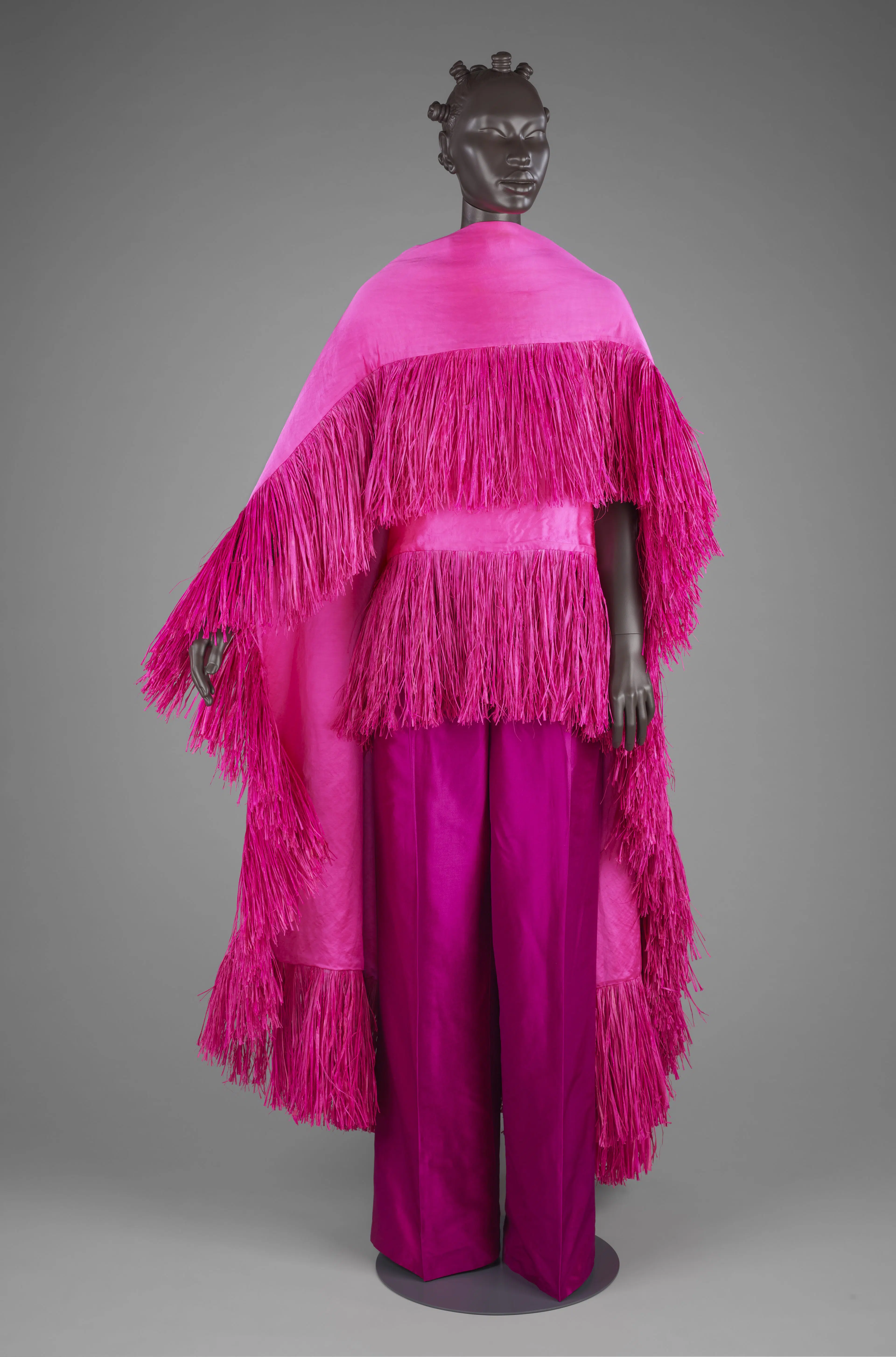 More Acquisitions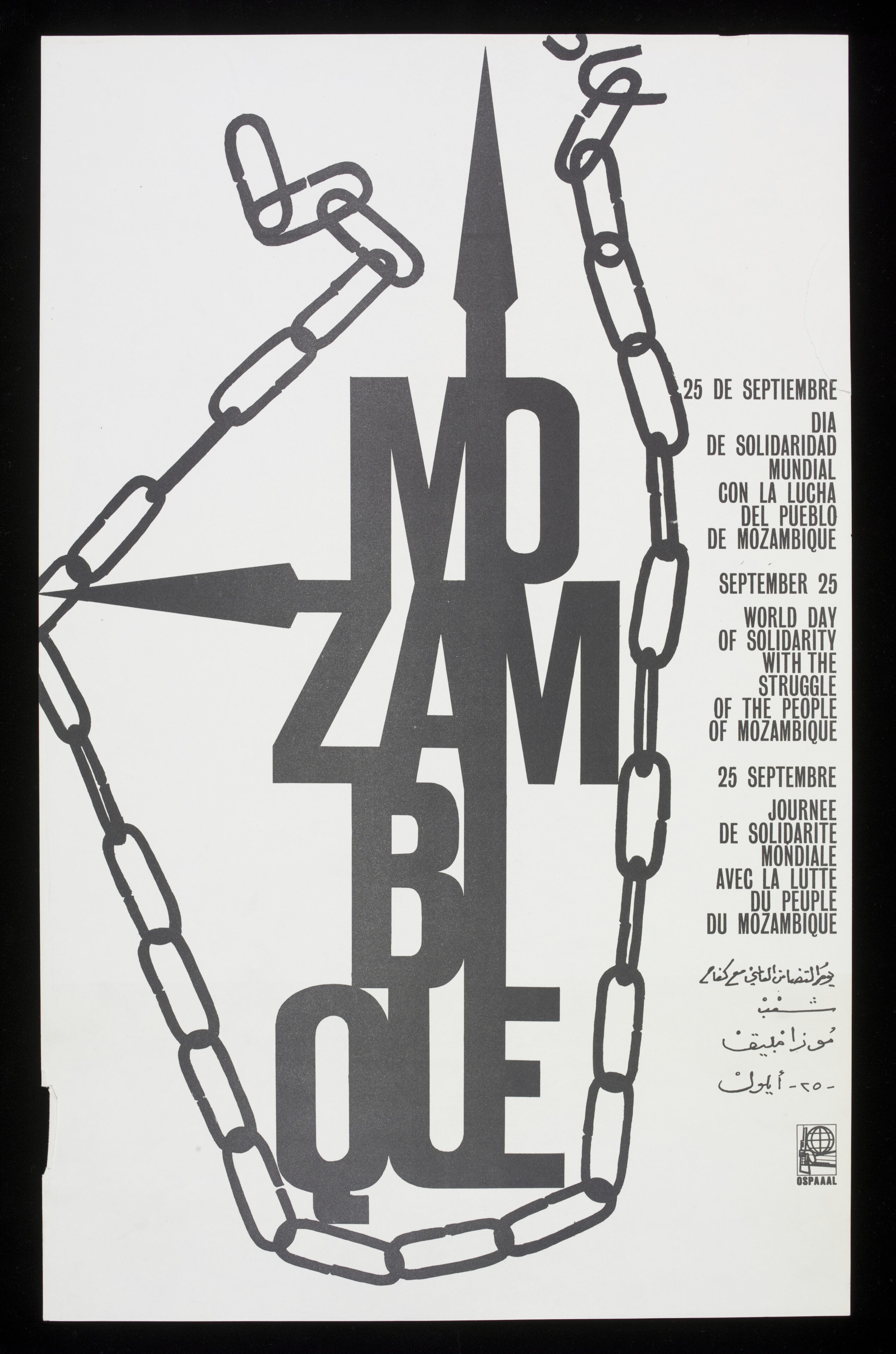 Acquisitions
The OSPAAAL posters in particular reveal the idealistic spirit at the core of the Cuban Revolution, intent on eradicating imperialism globally.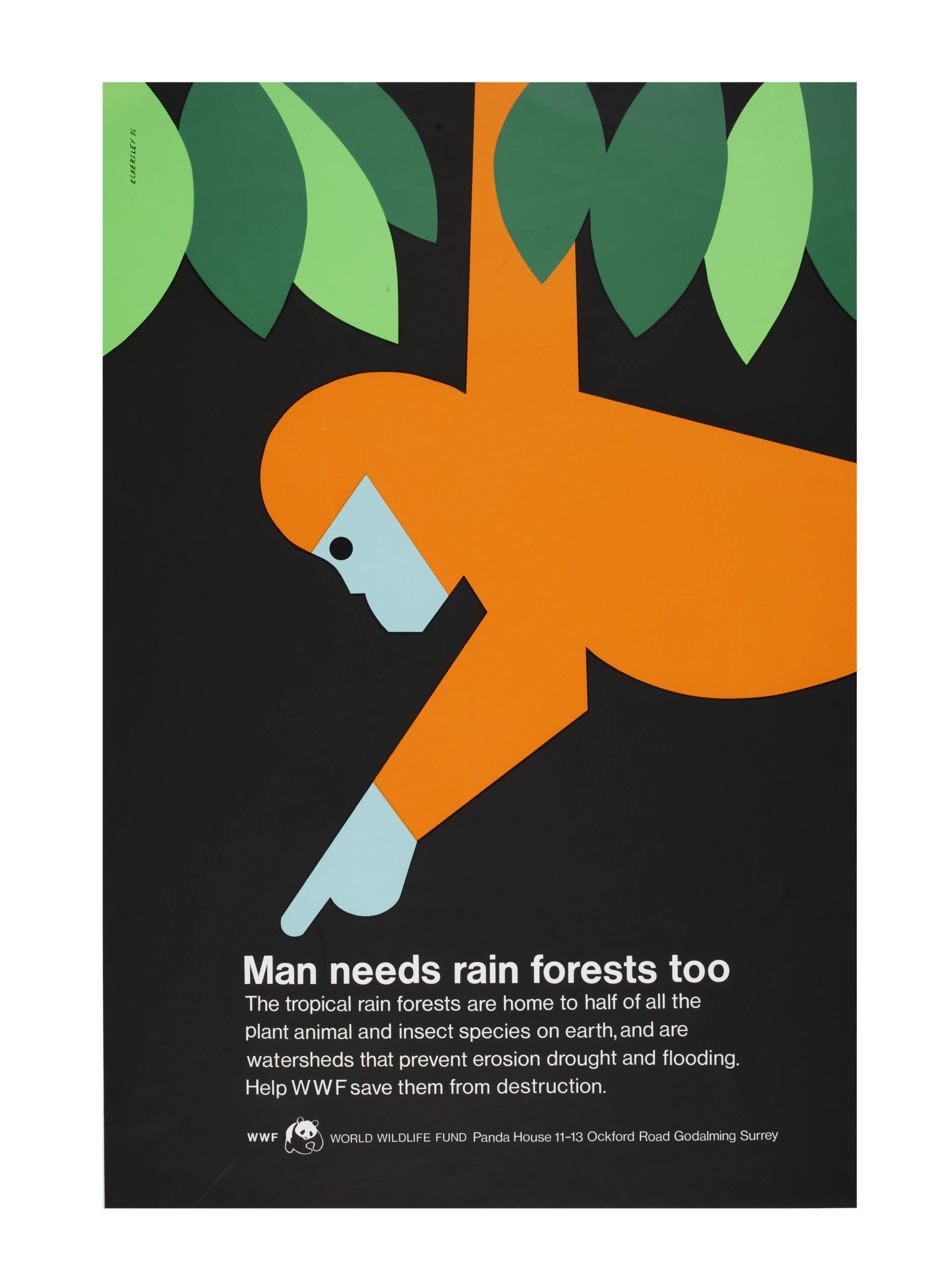 Acquisitions
This is a screen printed poster depicting a stylised monkey, with orange hair and a blue face and hands, against a black background.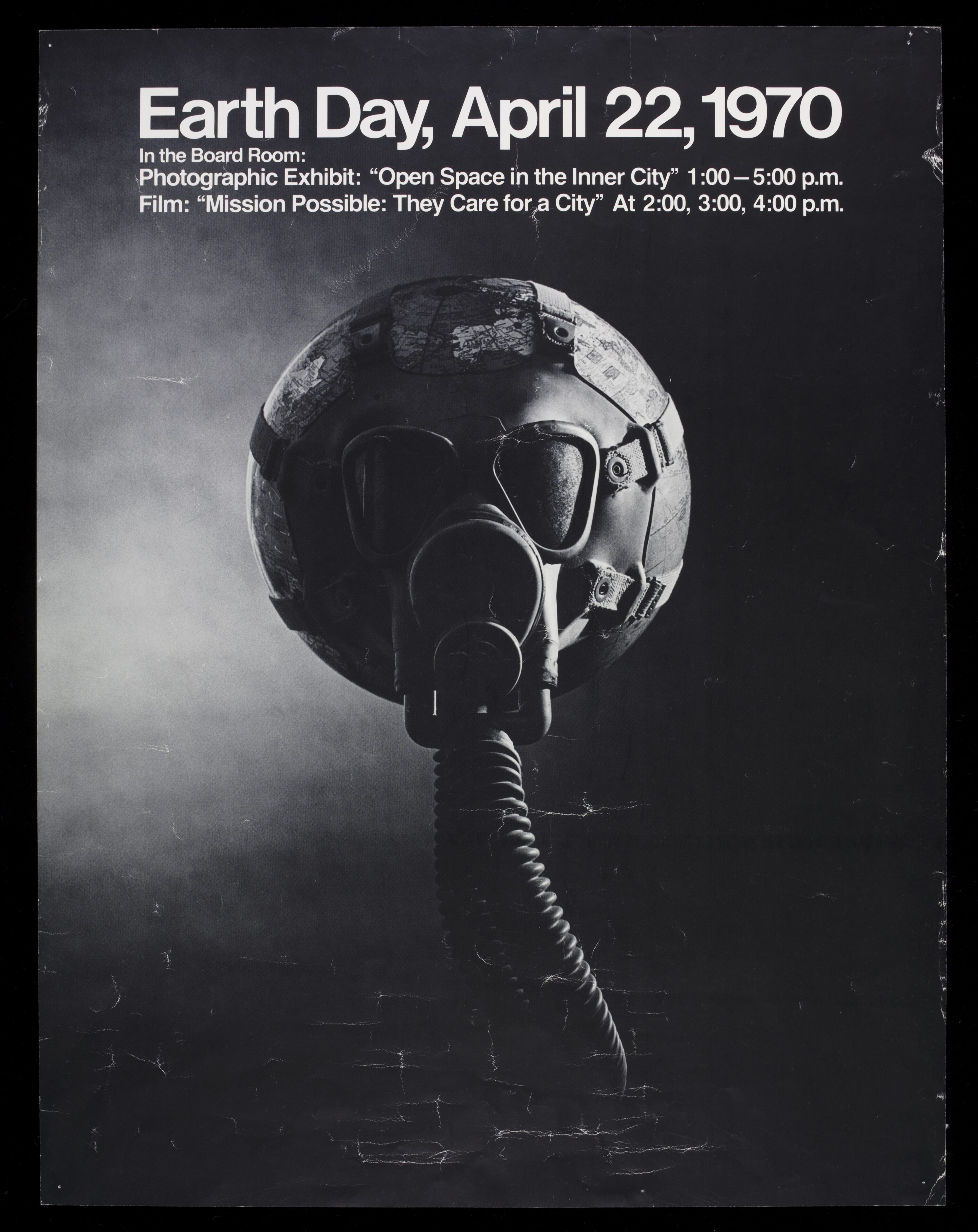 Acquisitions
The first Earth Day was held on 22 April 1970 with the aim of raising awareness of environmental issues.
Join & Support
The V&AAF relies on the generosity of its supporters. Find out more about the ways you can make a difference and engage with the V&A.