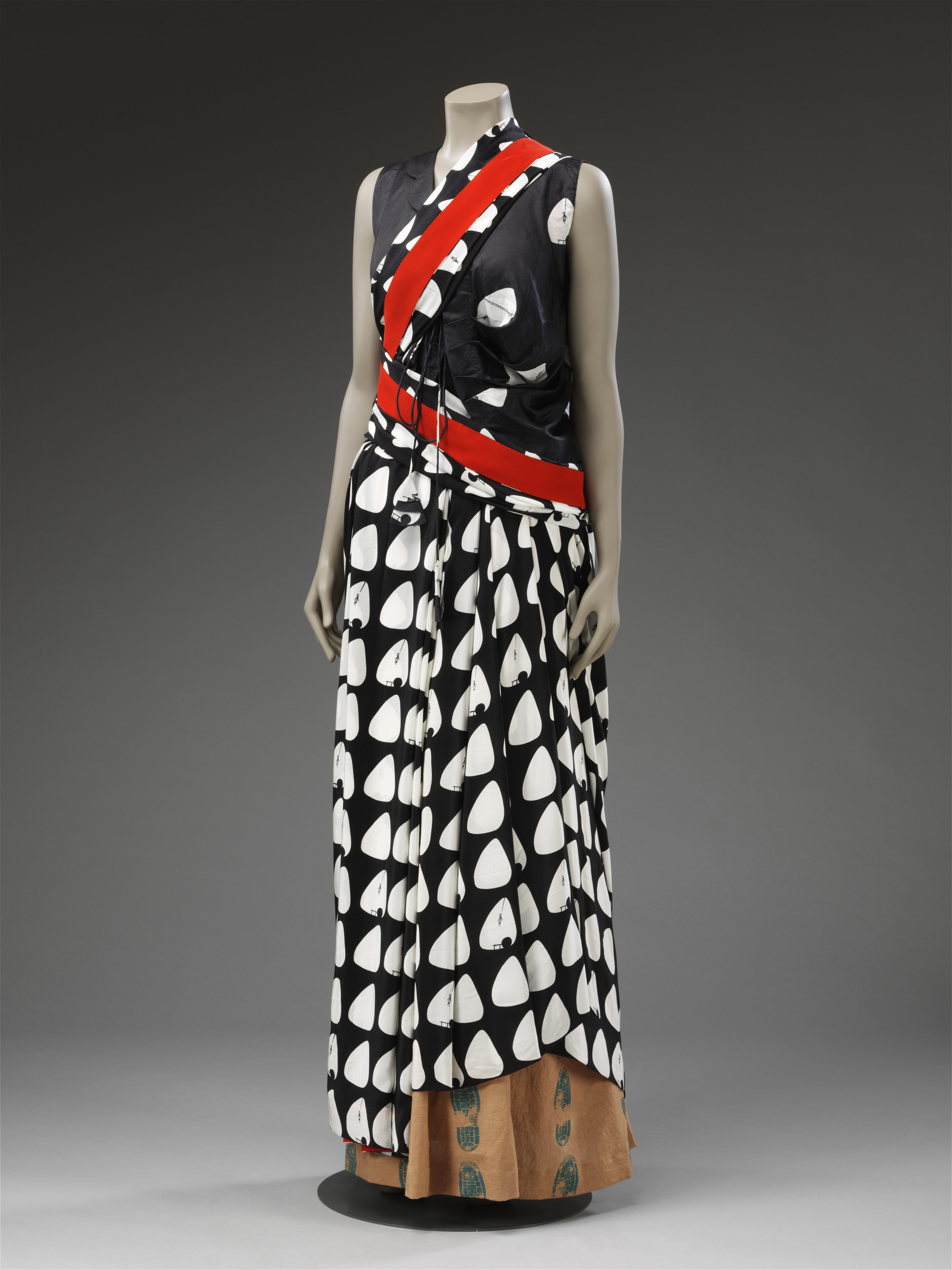 Supported Donations
Suicide Sari by Kallol Datta, 2011
Kallol Datta uses unusual, and occasionally provocative, prints on his outfits.
Datta developed the 'suicide print' for this sari with artist Indranil Ram Kamath, integrating an image of a stick-figure hanging by the neck into the fabric design. Datta's shoe-tread print patterns the underskirt.
Worn with a loose fitting blouse, this ensemble is a daring alternative to the conventional sari.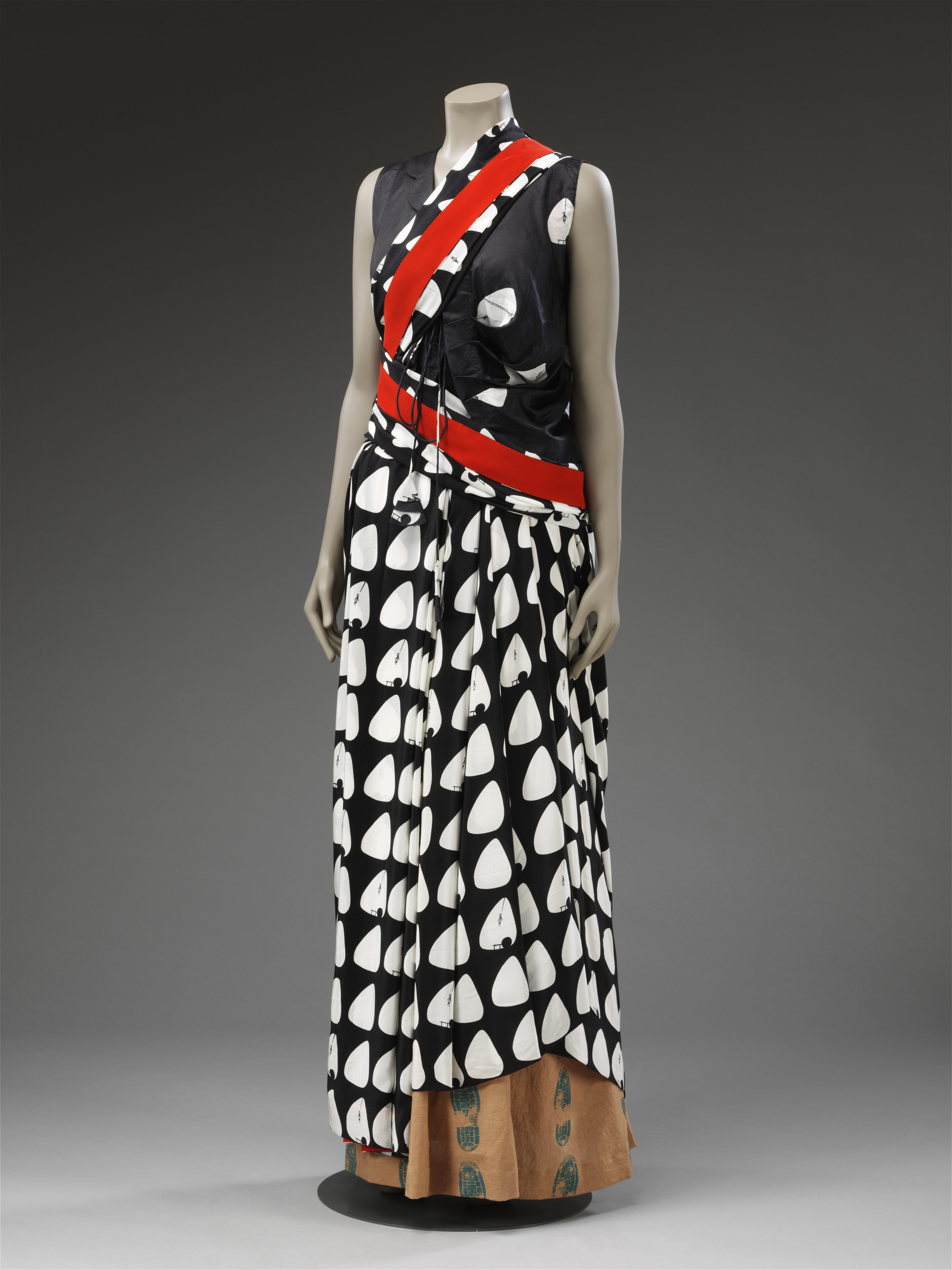 More Acquisitions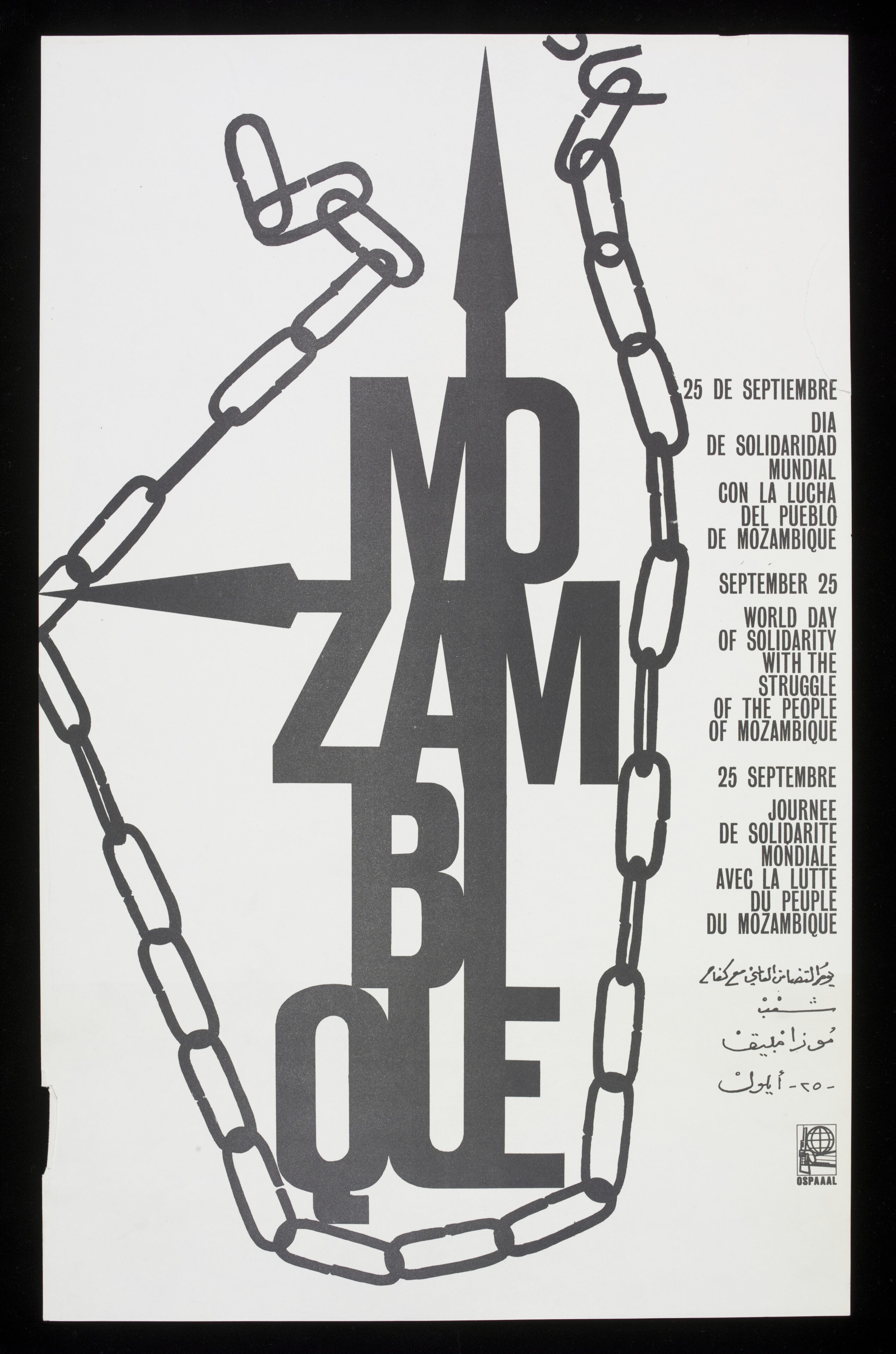 Acquisitions
The OSPAAAL posters in particular reveal the idealistic spirit at the core of the Cuban Revolution, intent on eradicating imperialism globally.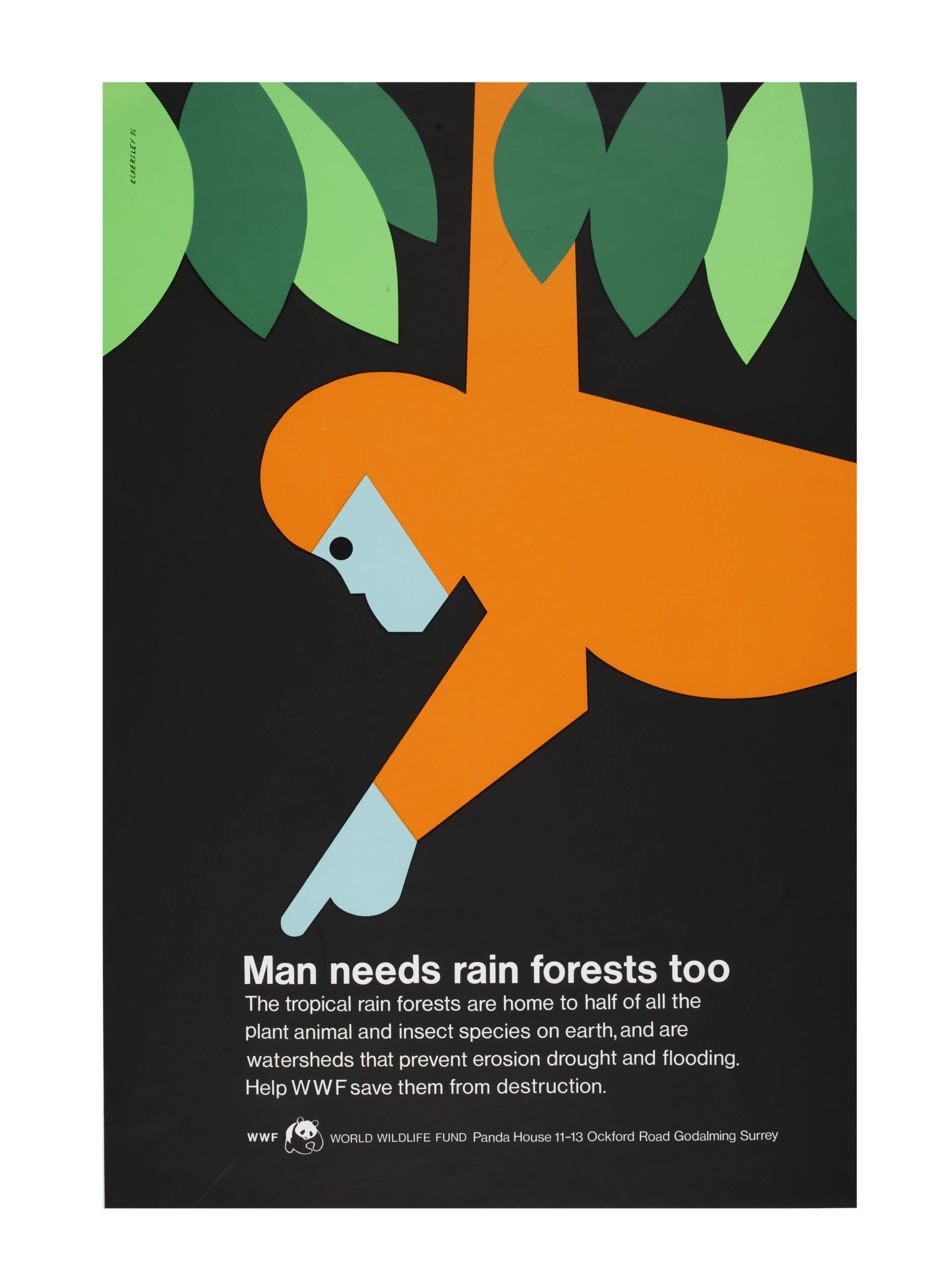 Acquisitions
This is a screen printed poster depicting a stylised monkey, with orange hair and a blue face and hands, against a black background.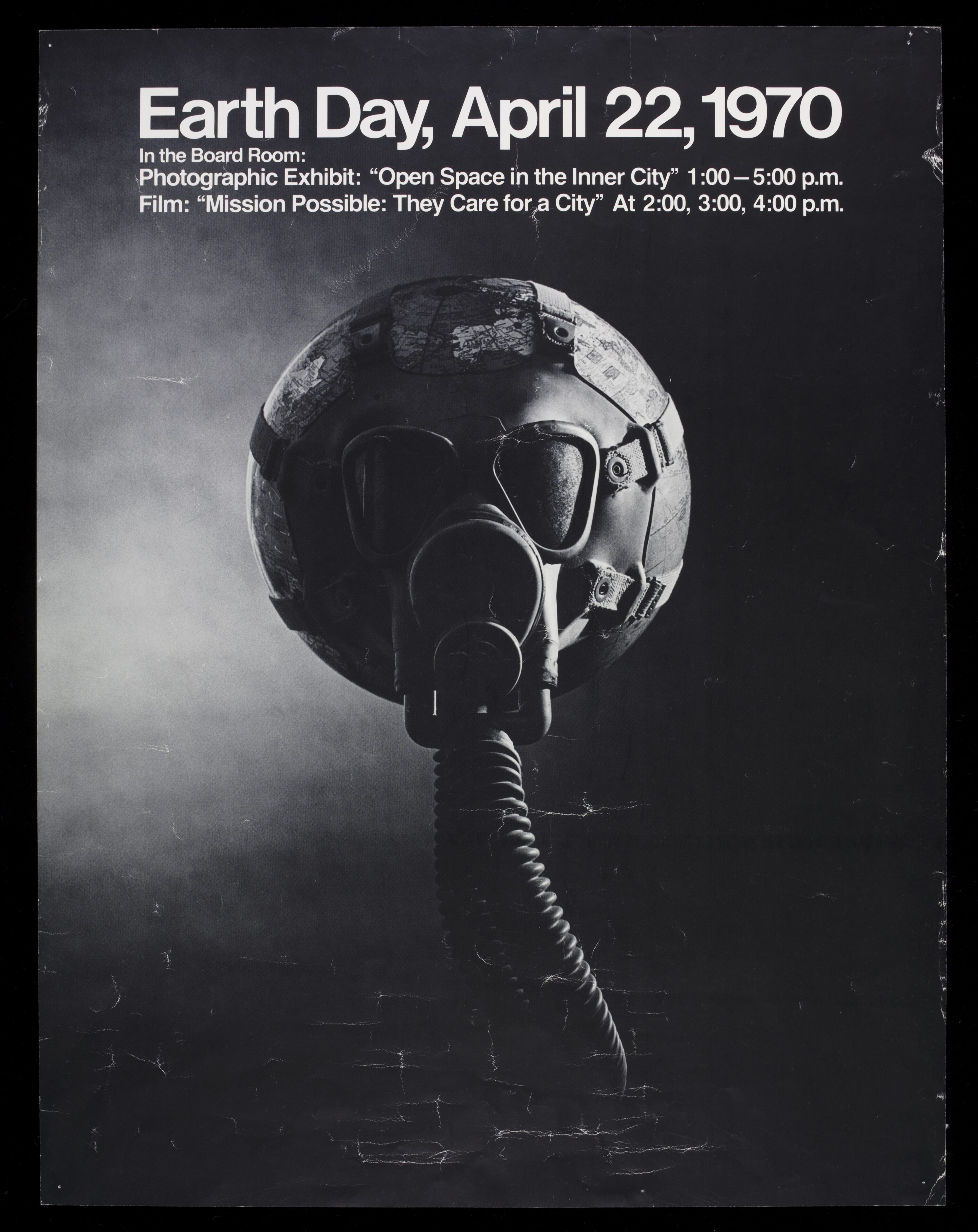 Acquisitions
The first Earth Day was held on 22 April 1970 with the aim of raising awareness of environmental issues.
Join & Support
The V&AAF relies on the generosity of its supporters. Find out more about the ways you can make a difference and engage with the V&A.