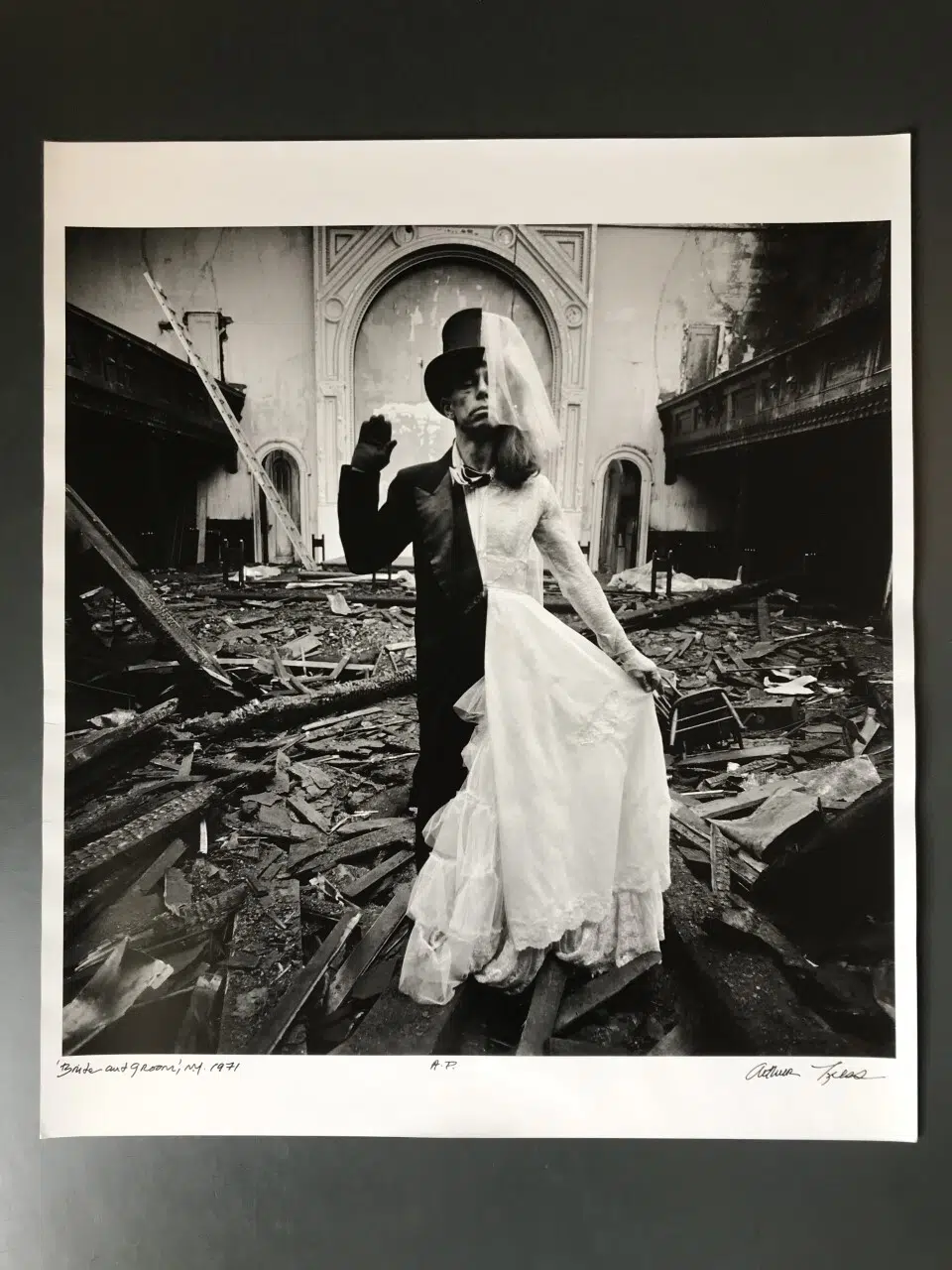 Supported Donations
Stephan Brecht, Bride and Groom by Arthur Tress, 1971
The work of the American photographer Arthur Tress spans photojournalism, surrealism, eroticism, staged and manipulated imagery.
Tress' images often combine real and imagined worlds. This portrait of Stephan Brecht as simultaneously bride and groom, framed by a wrecked church, offers commentary on marriage and gender whilst also creating a sense of magical realism. Tress said of his work, 'Photography is my method for defining the confusing world that rushes constantly toward me. It is my defensive attempt to reduce our daily chaos to a set of understandable images. My urge to photograph is activated by an almost biological instinct for self-preservation from disorder.'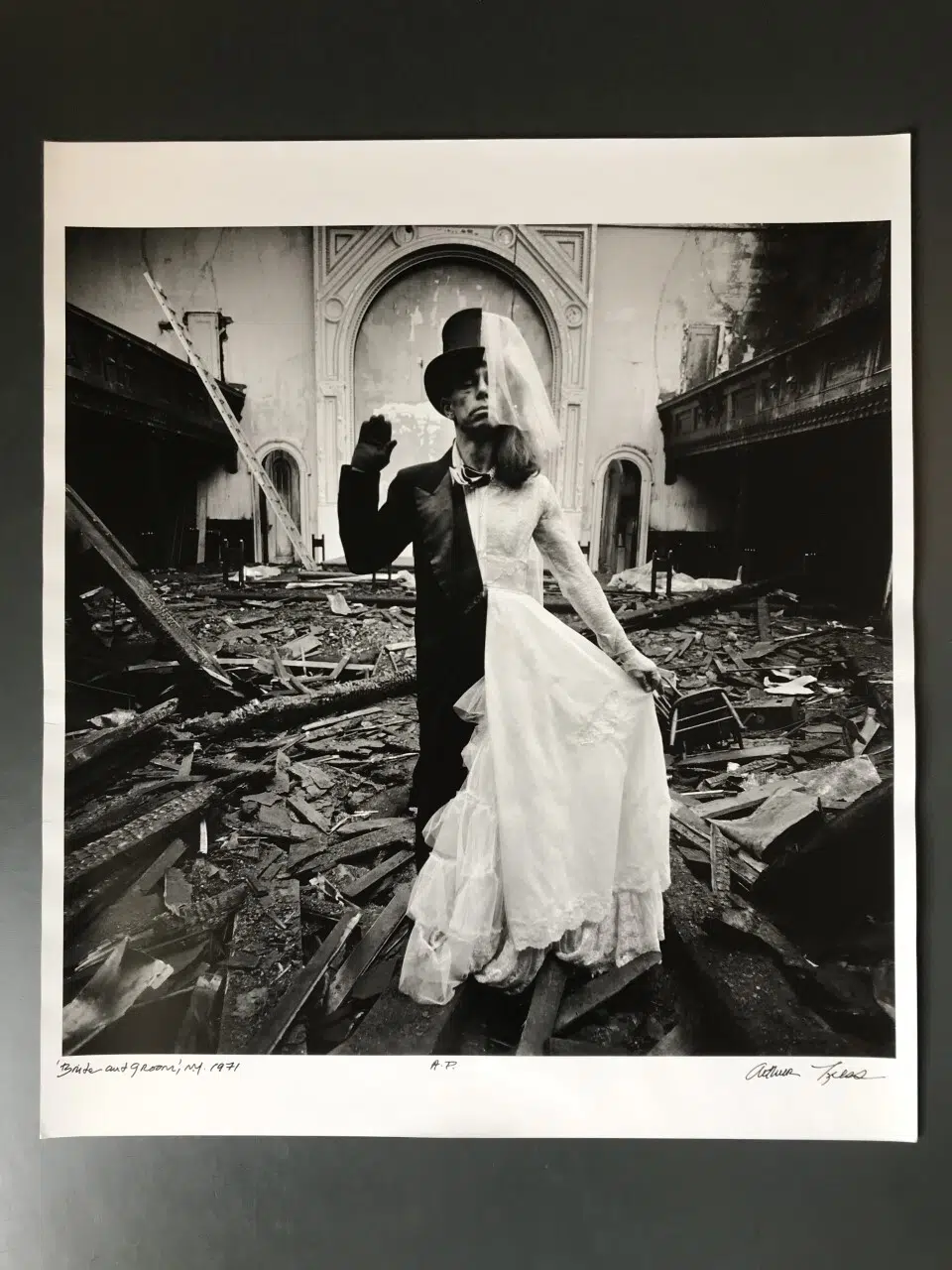 More Acquisitions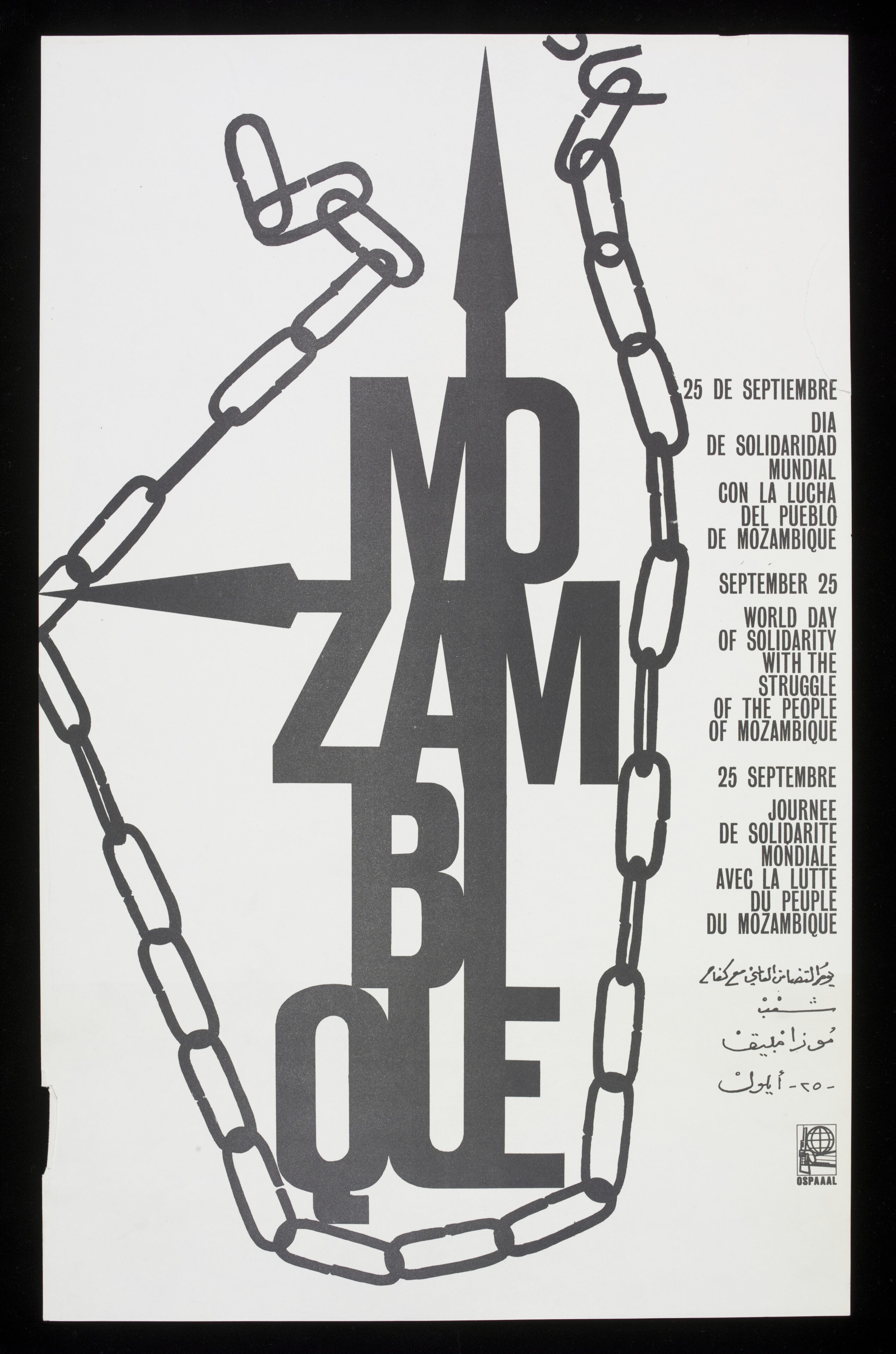 Acquisitions
The OSPAAAL posters in particular reveal the idealistic spirit at the core of the Cuban Revolution, intent on eradicating imperialism globally.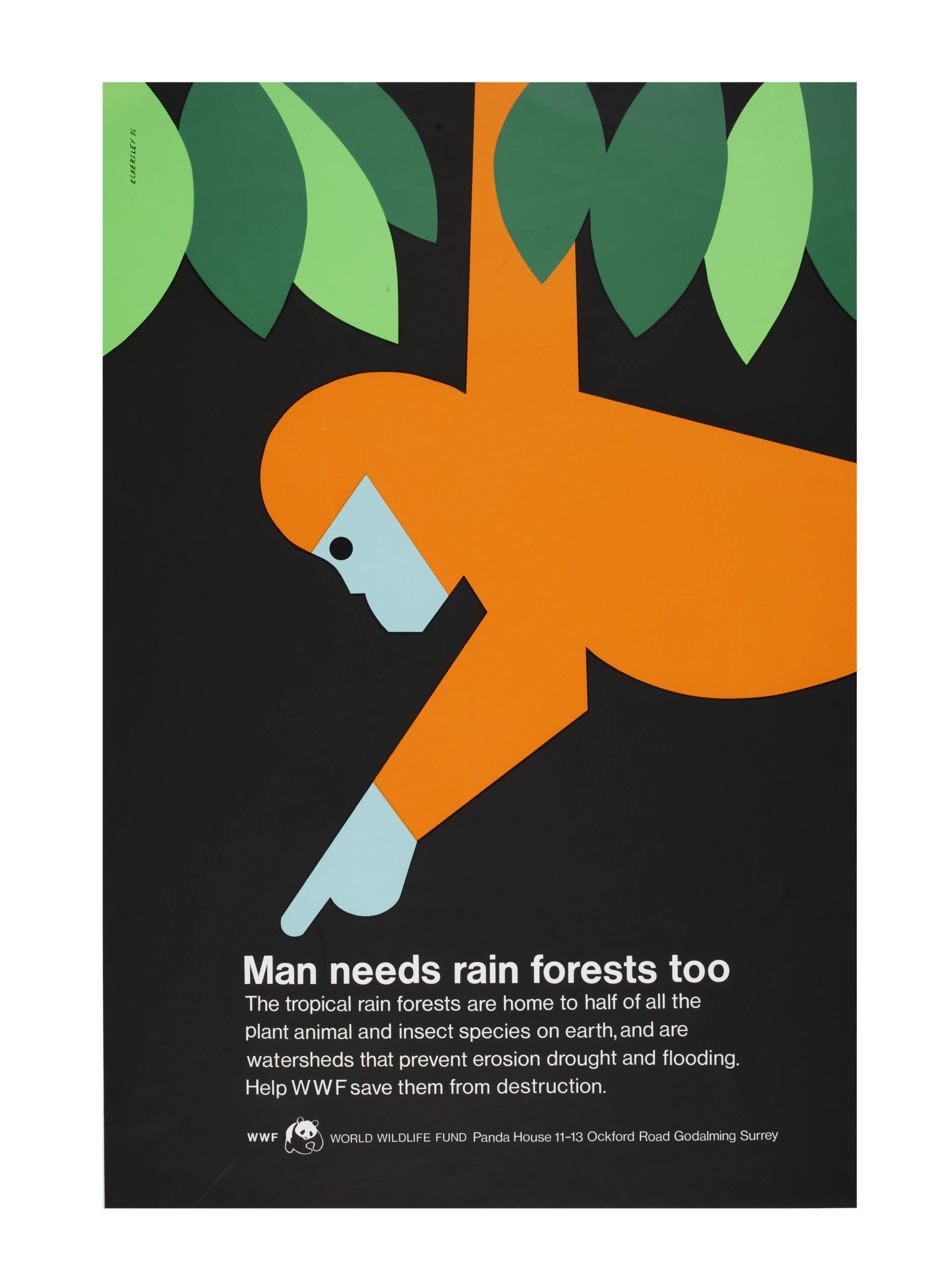 Acquisitions
This is a screen printed poster depicting a stylised monkey, with orange hair and a blue face and hands, against a black background.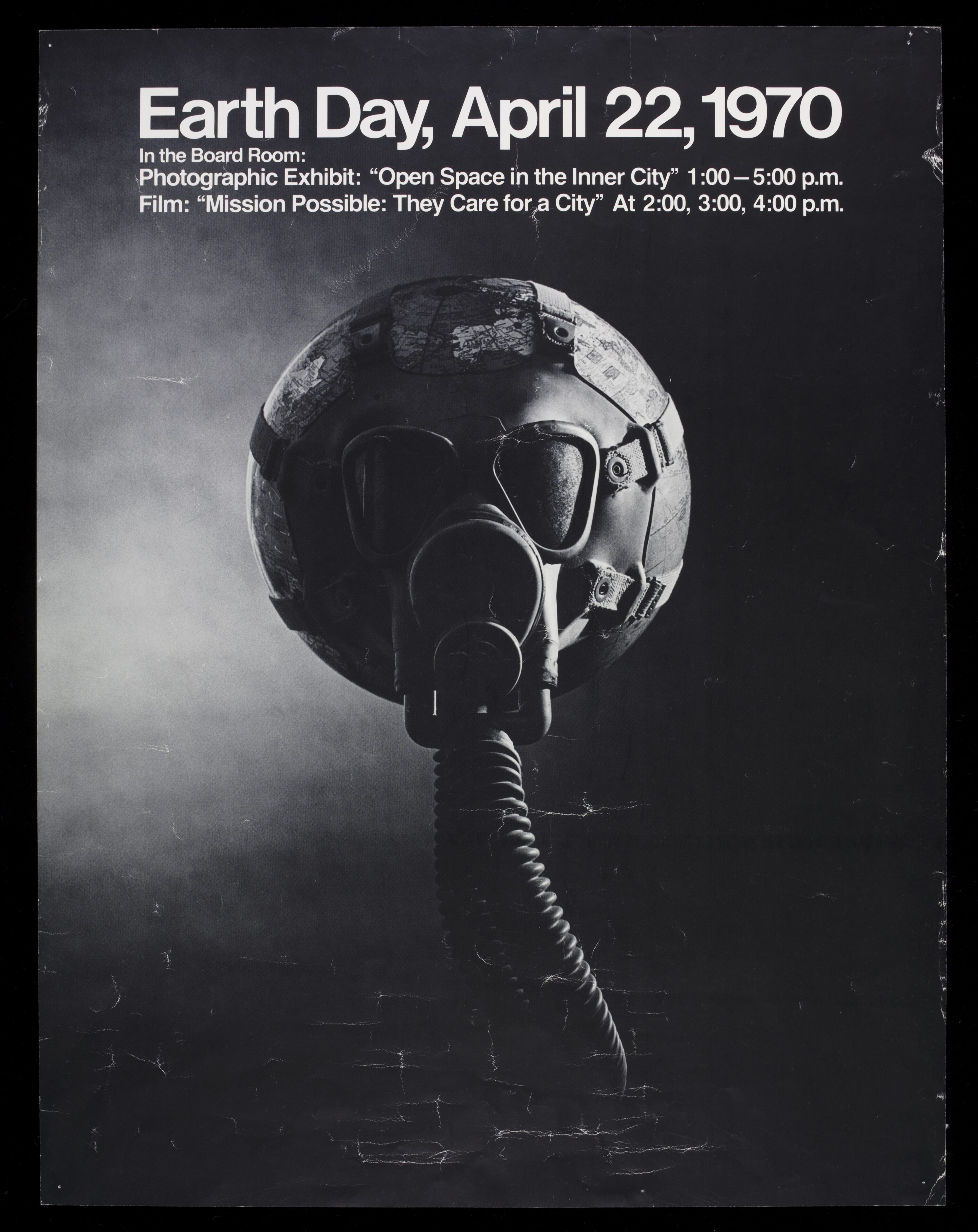 Acquisitions
The first Earth Day was held on 22 April 1970 with the aim of raising awareness of environmental issues.
Join & Support
The V&AAF relies on the generosity of its supporters. Find out more about the ways you can make a difference and engage with the V&A.