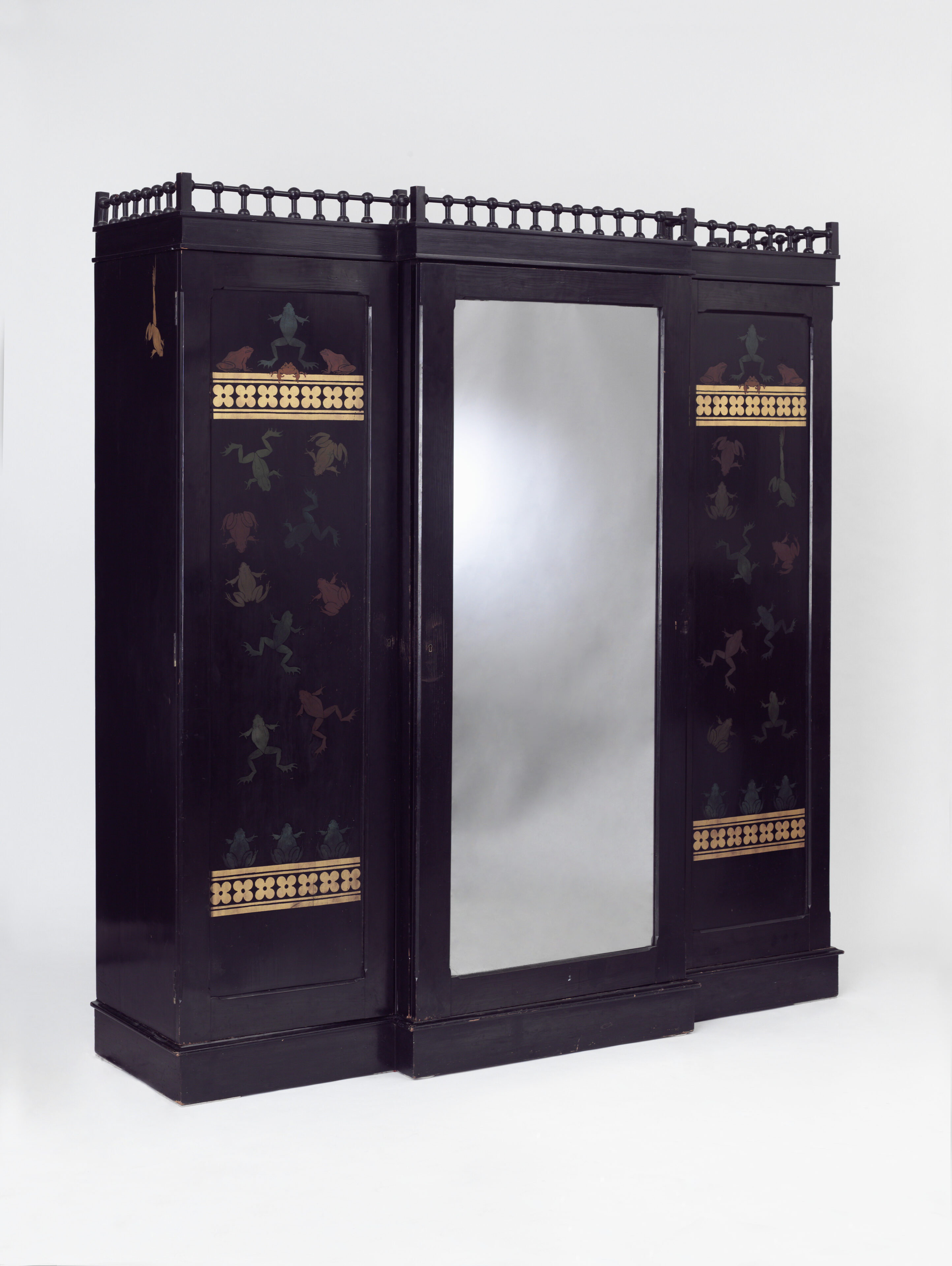 Supported Donations
Wardrobe by Christopher Dresser, c. 1876
This wardrobe was part of a suite of furniture designed by innovative industrial designer Christopher Dresser for Bushloe House, near Leicester.
Dresser's design theories are evident in the decoration of this wardrobe; for example, the stencilled frog motifs have been 'flatly treated'. This two-dimensional approach was favoured by Dresser, who believed that this would allow for the object to be 'more truthful to its form'.
Constructed out of pine, the wardrobe was ebonised, with painted and gilded stencilled decoration. The ebonising of furniture became fashionable from the 1860s for aesthetic furniture and shares visual similarities to Japanese lacquer. Dresser had travelled to Japan in 1876 as a representative of the South Kensington Museum and the British government to investigate local manufacturing and design. On his return, Dresser's designs and theories became more informed by an understanding of Japanese aesthetics and use of materials.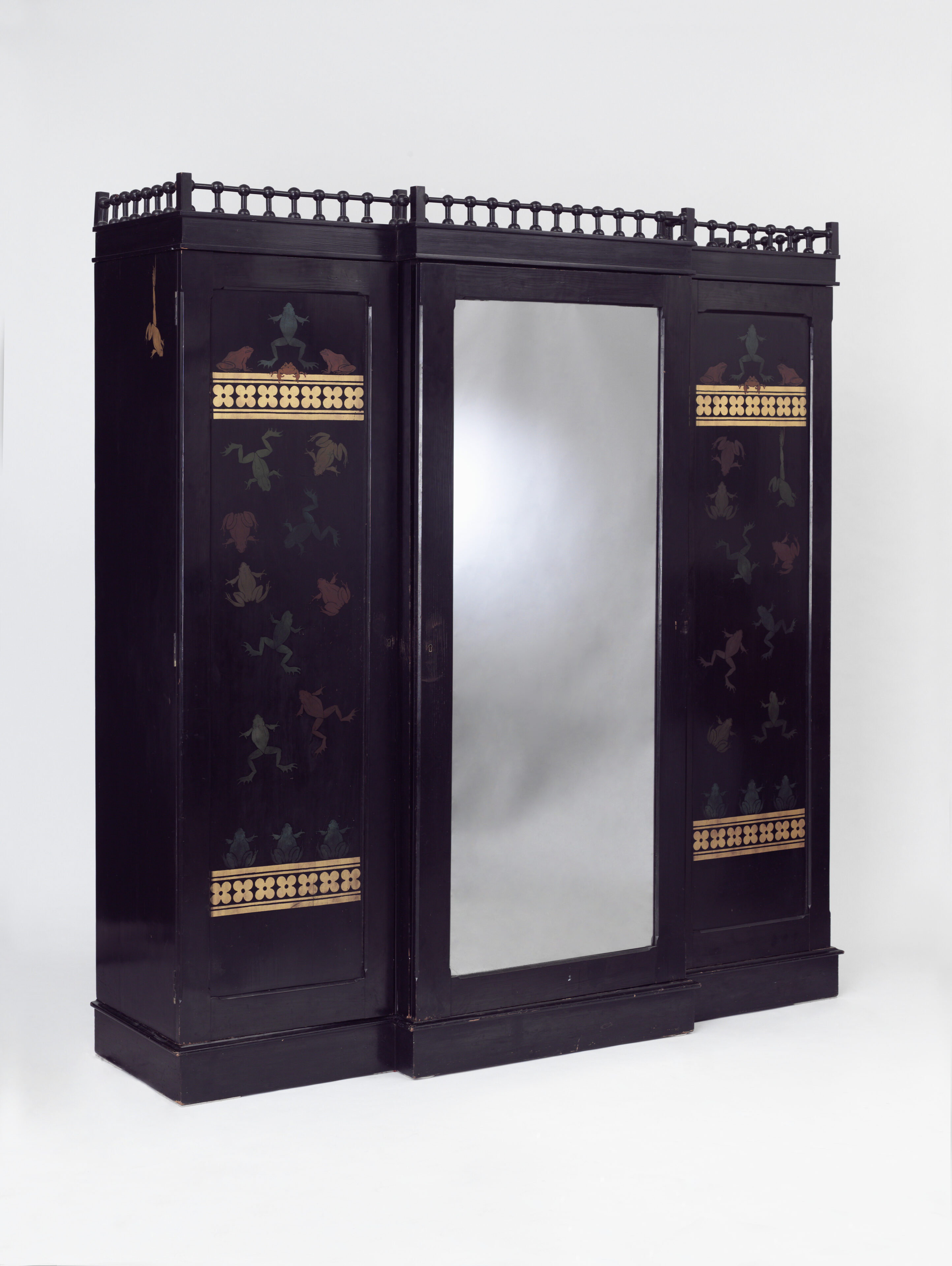 More Acquisitions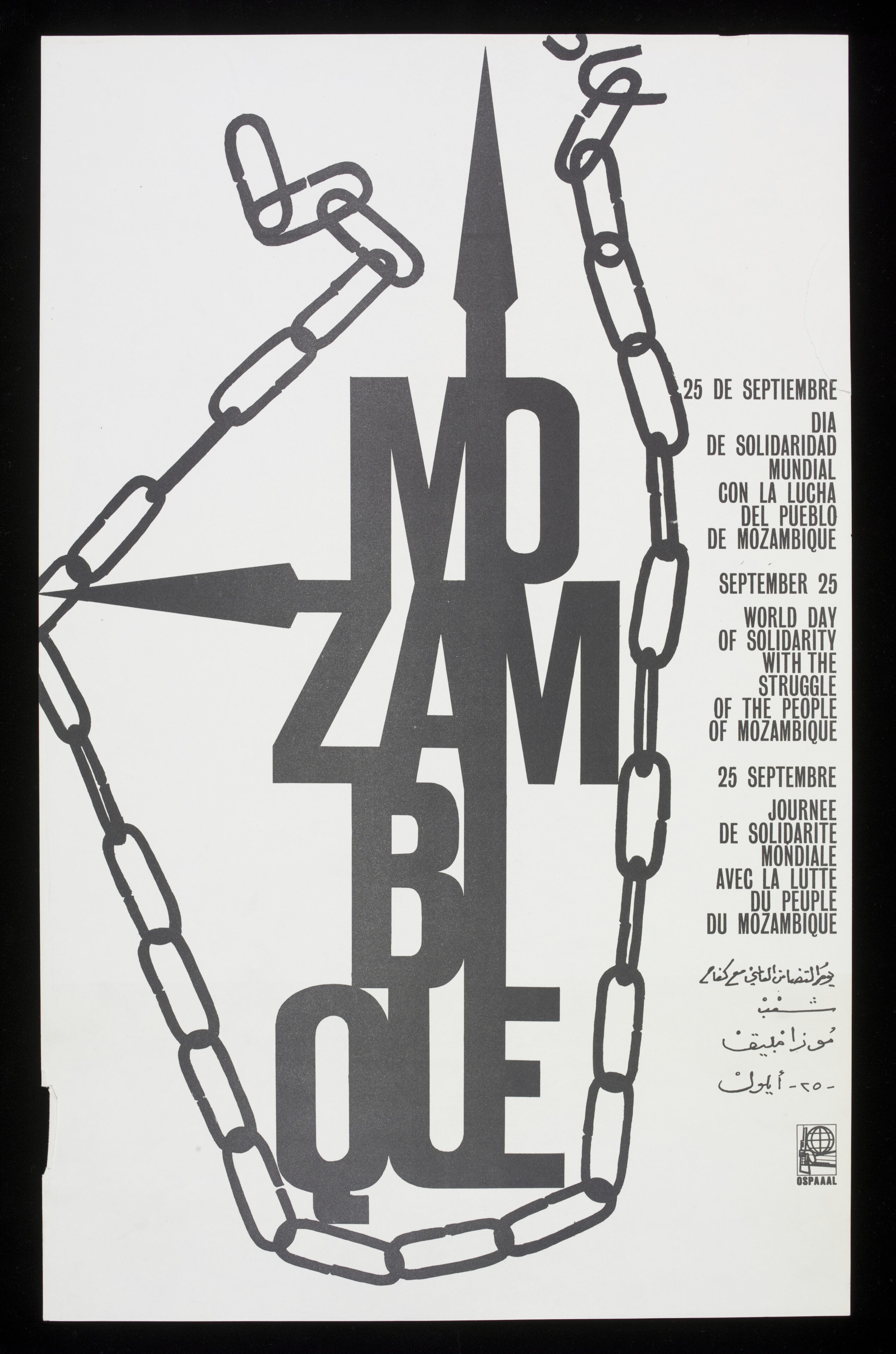 Acquisitions
The OSPAAAL posters in particular reveal the idealistic spirit at the core of the Cuban Revolution, intent on eradicating imperialism globally.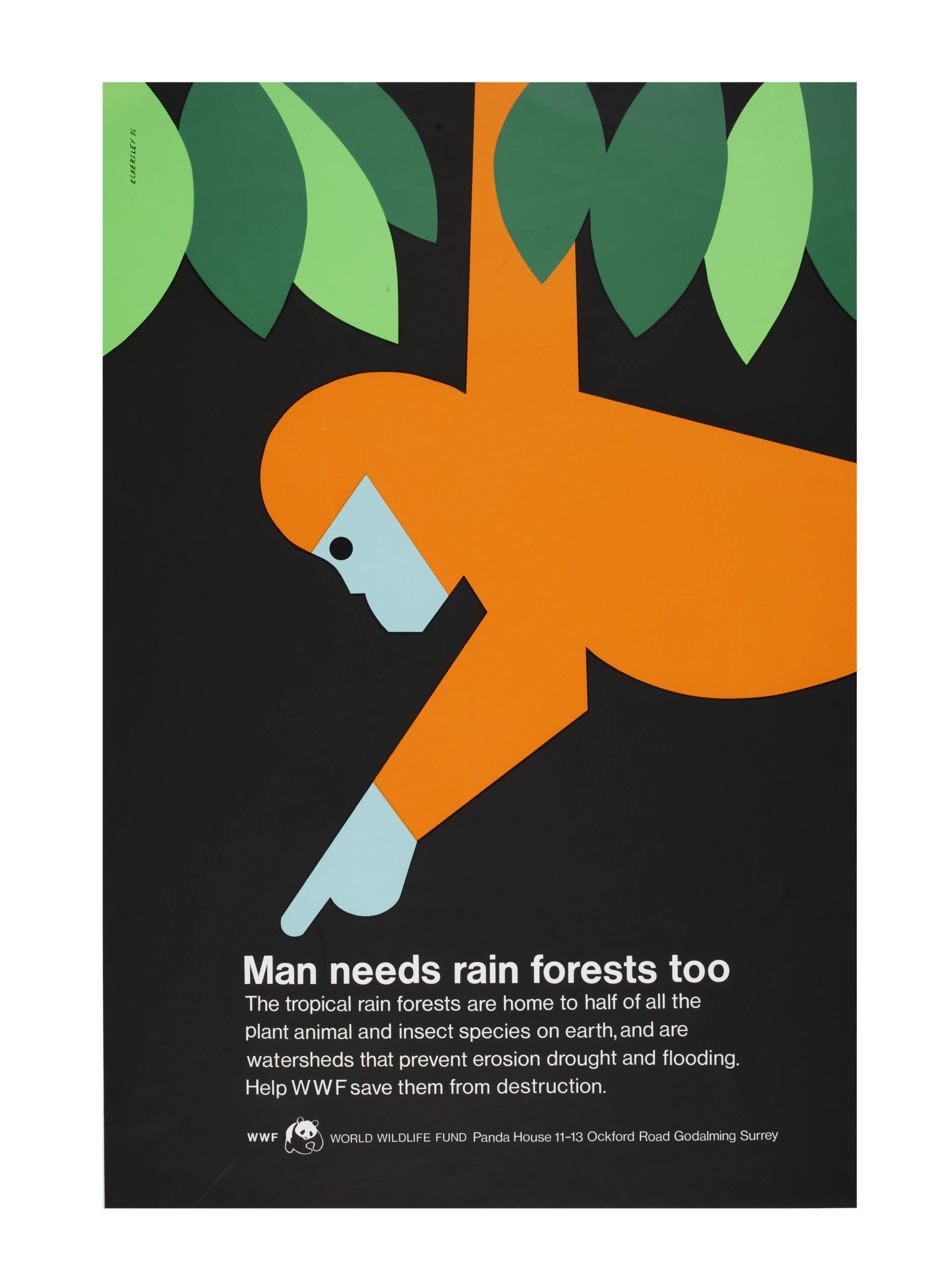 Acquisitions
This is a screen printed poster depicting a stylised monkey, with orange hair and a blue face and hands, against a black background.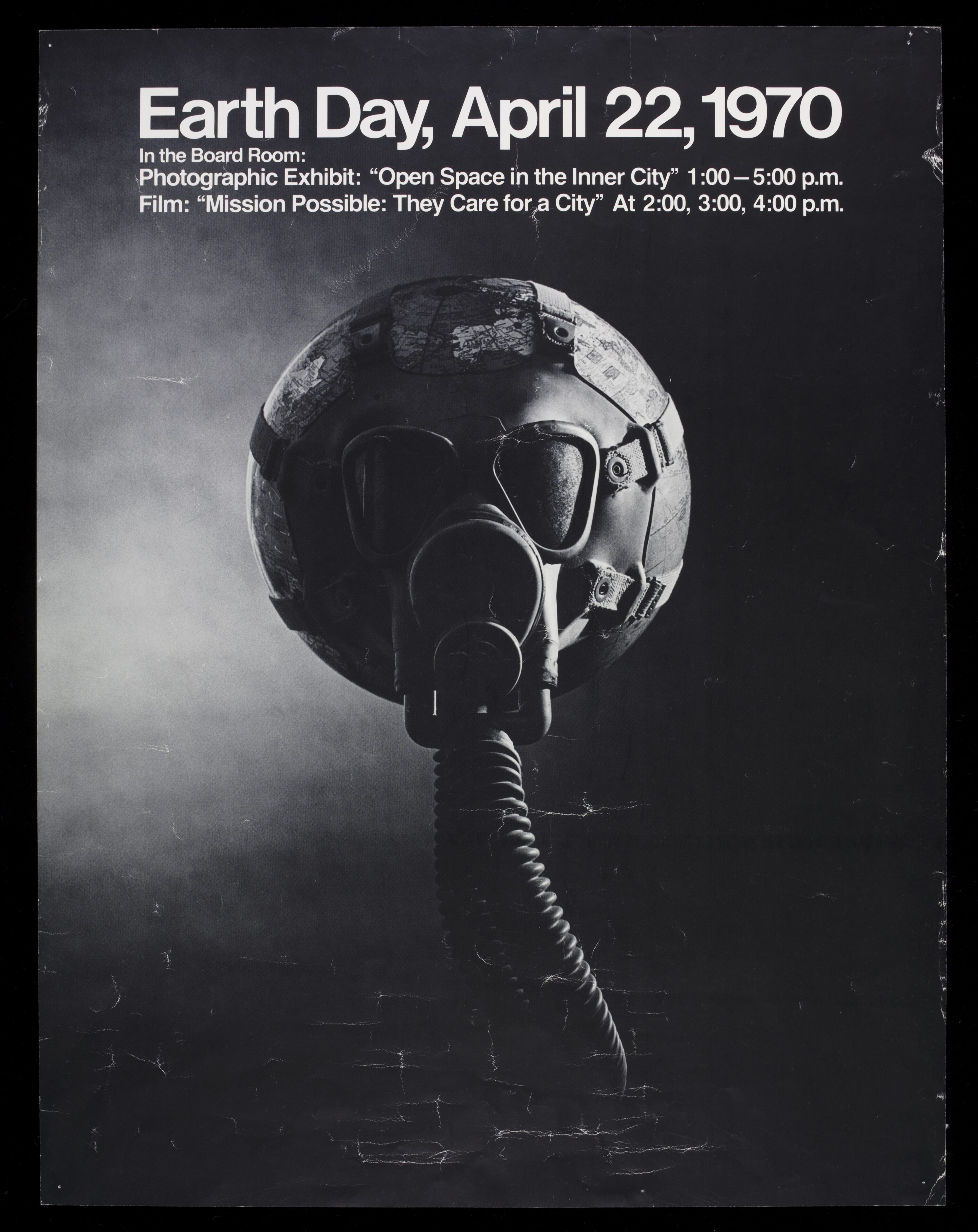 Acquisitions
The first Earth Day was held on 22 April 1970 with the aim of raising awareness of environmental issues.
Join & Support
The V&AAF relies on the generosity of its supporters. Find out more about the ways you can make a difference and engage with the V&A.